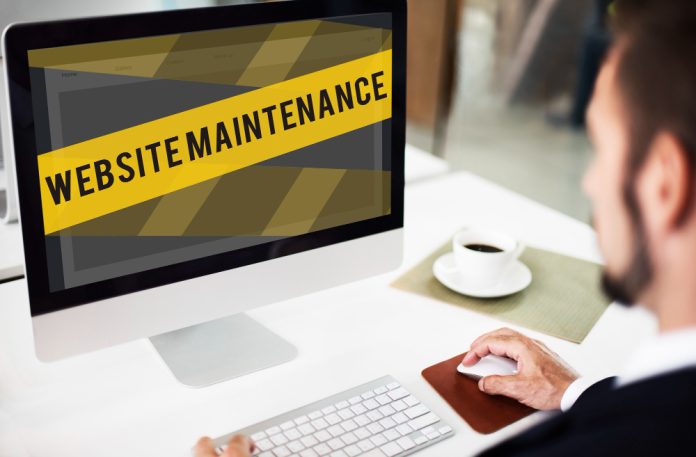 WordPress plugins are software add-ons, separate units of program code, which we install on our WordPress site to expand and introduce new things. WordPress plugins are written in the PHP programming language and are very easy to integrate with WordPress. This allows you to create a website for every purpose.
Sometimes you are not happy with the look of your site and want to change it. However, while doing so, your site is unavailable. You use Coming Soon plugins to avoid making your site inaccessible due to maintenance. Coming Soon plugins are used to display some content on your site as much as you need to do the job. It is the fastest and easiest way to do it.
These WordPress plugins are an extremely powerful tool for you if you want to modify something on your site. They are made to make your job easier without any hassle.
Also, while your page is in "stand by" mode, you can expand your network through these plugins and reach a larger color of clients. You wouldn't want your visitors to be greeted by an error page, would you?
For this reason, here are three top plugins to help you in your business: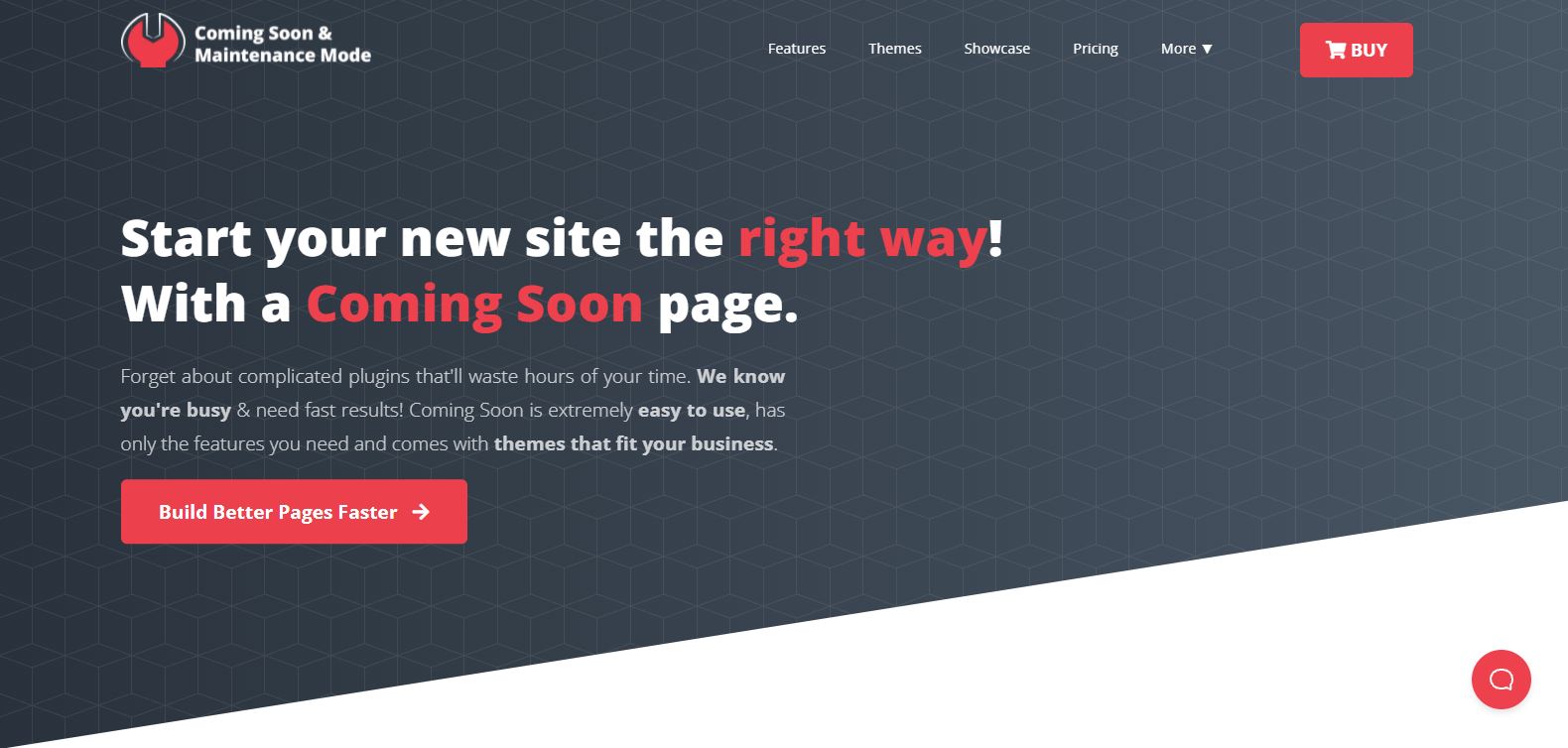 With the Coming Soon & Maintenance Mode plugin, you can create and set a cover page while your site is being built. This should be the first task that is done when starting to create a website for clients. Later, if necessary, you can turn your cover page on and off while making certain updates to the website.
The question is, what are the possibilities of this plugin?
From a good and quality WordPress add-on, everyone wants reliability and speed. This is certainly not missing from the first candidate on the list, as special attention has been paid to it. The difference between this and some other plugins is that you can completely edit the look. Insert your own logo or the logo of the company you work for, making it completely unique.
You can transform this plugin into your "personal" work with this feature. To help you get started with this add-on, check out this video. When you look at all the modern add-ons for websites, almost everyone has statistics of views and traffic. It is the same in this case.
To avoid constantly memorizing passwords and having to log in to a different profile each time, Coming Soon & Maintenance Mode has grouped it all together so you can turn this plugin on or off on any of your pages with a simple click.
Special attention is paid to design. With the options offered by modeling your Coming Soon site, you can customize everything to your taste. Whether it's the spacing between sections, width, or height, it's up to you to decide how to edit it.
It is the same with the background, which can be adjusted to insert your own image or choose one of the huge numbers from the base.
You don't like your logo? Change that quickly and efficiently with this plugin, and immediately after that, get to work with the header, inserting videos, content, social network icons, and much more.
More features:
Good choice of Themes
Insert social network icons
Countdown Date / Time
Progress bar
2 Million + Free Images
The above says that Coming Soon & Maintenance Mode is a very useful plugin. It is important to note that all messages sent via the contact form to email are also saved in the database.
This is in favor of this plugin because it has very good support. In addition, you can watch the free version of this plugin, which has slightly fewer features.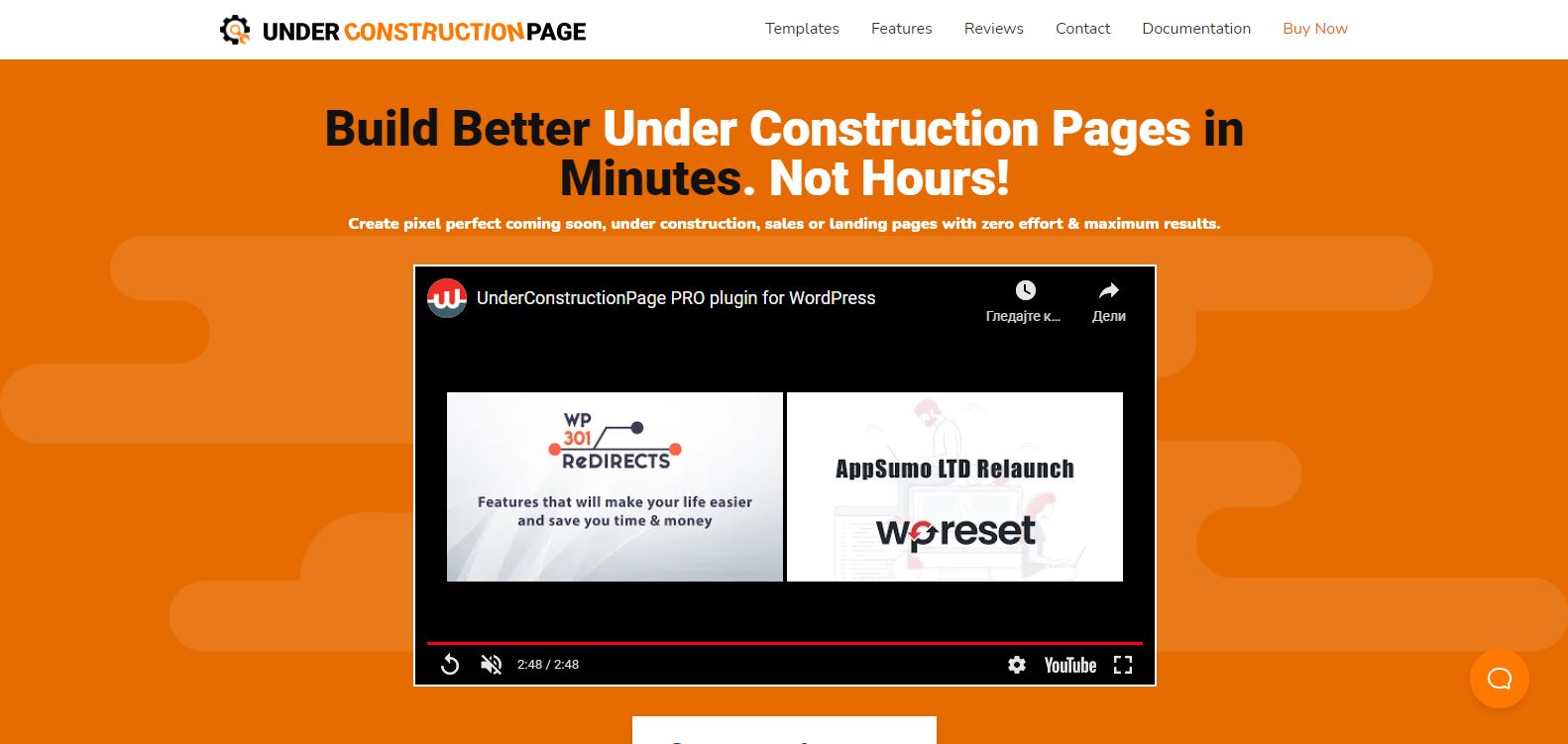 UnderConstructionPage offers a quick and unique approach to creating a Maintenance site. In just a few steps, you can install the templates you want. Don't waste time with countless options.
The plugin is the champion when it comes to the plugin for the Coming Soon page and Maintenence page mode. There is no doubt that it will help you.
Over 600,000 active installations say that this is a very reliable plugin. It supports as many as 24 languages! It offers countless possibilities, and we have listed some of them. As with the previous plugin, this one has a free version.
This plugin offers many good things for professionals but also for amateurs. The supplement looks really good. Visually immediately notice the warm colors of the menu with the editing tool. Light drag and drop strokes will make your site easier to set up.
It's a stand-alone start on a specific date you want and a break when needed. All this is enhanced by a set of templates that reach a figure of over 100. Whether it is a website that deals with trade, resale, scientific work, sports, and many others, you can find the right template for you.
We have already mentioned that most plugins have the ability to track the statistics of your site. That's why pages are made, right? In combination with some other plugins, there is no reason to worry because by installing this add-on, you can sleep peacefully.
We can say that your site is taken care of in a way that you will have absolute control over all aspects. The possibility of tracking affiliate and traffic sources is especially nice. It can certainly be nicely integrated into your system.
More features:
Drag & drop builder
High converting agency templates
Direct access links
Cache-control
25+ unique UCP styled templates
For all the features that this plugin has, you can take a look here. We can say for sure that this is a good addition to your site.
Instead of losing visitors and customers, you gain an advantage over your competition with the UnderConstructionPage plugin. Use it wisely!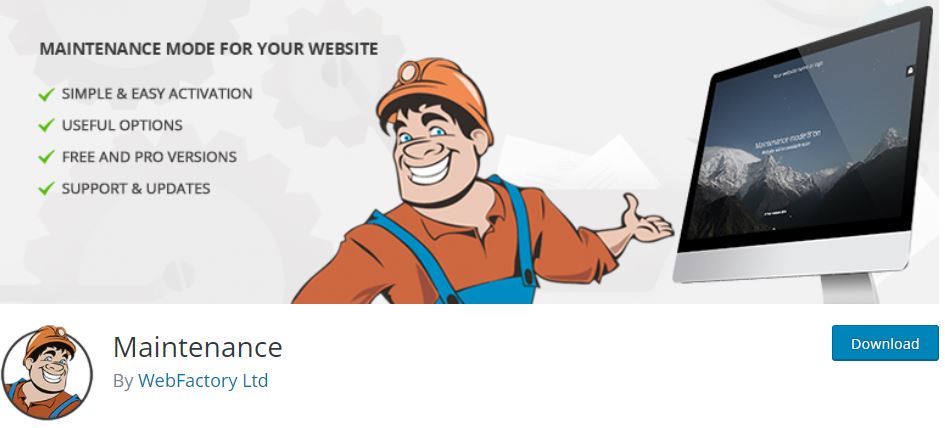 The Maintenance plugin has the same purpose as the previous two, except that it has slightly simpler management. One of the biggest mistakes that beginners make is that they do not consider what topic they choose for their site because they believe that plugins will compensate for all its shortcomings.
Maintenance helps to synchronize these things better, and the possibility of detailed editing is related to that.
More features:
Use your own logo
You can set colors, text, title, and more to your liking
Prepared design
Good support
Background manipulation
This is one of the plugins that are very fast and efficient. You do not want your website to be turned off for a long time, so there is no need for many features.
Installation is pretty straightforward. You can do most of the things you need with the Maintenance plugin. It is not complicated to use, quite the opposite. Almost everything can be arranged with it.
Conclusion
WordPress plugins are probably one of the best features of WordPress, so you need to use them wisely to get the most out of them. You won't have to worry about your site with these three plugins. All you need is a light click, and your worries are resolved.
Coming Soon & Maintenance Mode, UnderConstructionPage, and Maintenance plugins are all you need to solve your worries and problems. Whichever of these three you choose, you will not go wrong because they are a great choice.