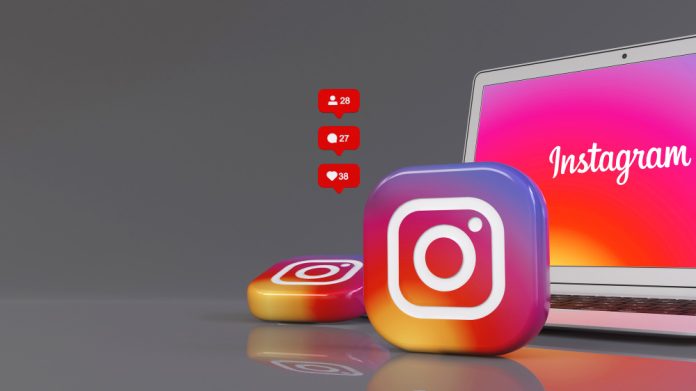 Instagram automation could be one of the most powerful tools in your arsenal if you're looking to improve your social presence and increase your follower count.
Currently, the 7th most visited website in the world, and one of the most popular social channels around, Instagram helps companies to reach their target audience, inspire loyalty, and multiply conversions. However, achieving incredible results on Instagram takes a significant amount of work.
If you want to attract new customers on Instagram or turn your existing clients into dedicated brand advocates, you need to commit a lot of time and budget to making your social strategy successful. Instagram automation tools can help businesses to connect with their target audience, find new followers, and even post content at the right time to boost engagement.
The key to success is learning how to use automation correctly.
What Is Instagram Automation?
Instagram automation involves using applications and third-party tools to complete certain tasks within your Instagram account. You can attempt to automate various things on Instagram, such as scheduling and uploading content or distributing Instagram likes.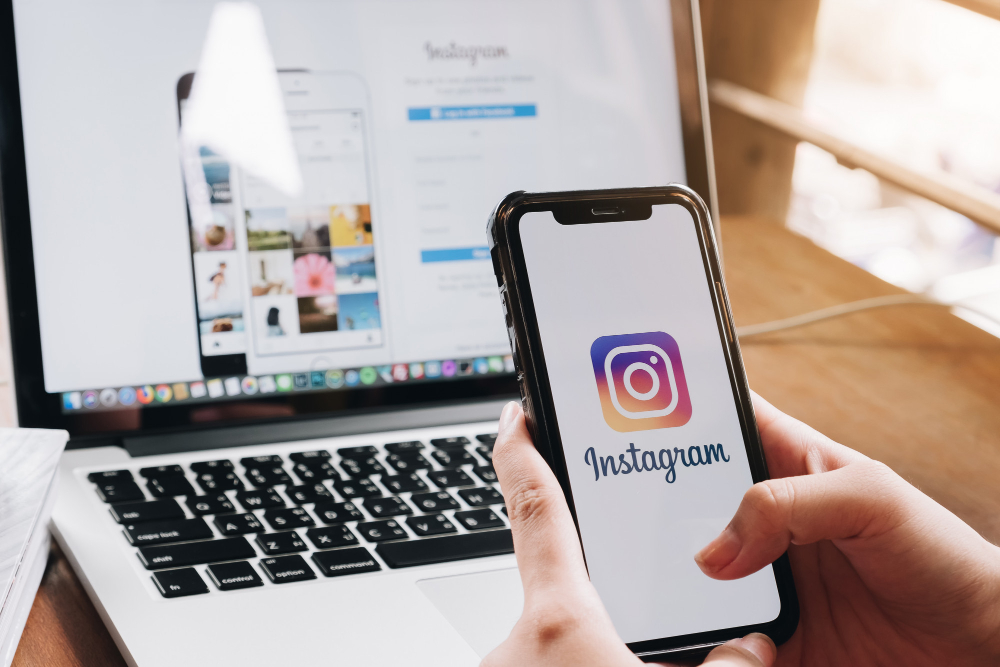 Most Instagram automation services fall into one of two categories:
Engagement automation: The apps that take control of your interactions with other Instagram users issuing likes and comments to followers and potential fans.
Account management automation: Apps that automate behind-the-scenes tasks like publishing, analytics, and reporting.
In the past, Instagram automation hasn't always had the best reputation. Most tools involve using "bots" to complete tasks on social media.
Many business leaders still associate the word "bots" with spammy activity on social media. However, not all Instagram automation is bad.
Dangerous tools for Instagram growth that post the same spam comments to dozens of different potential followers or follow/unfollow accounts on your behalf can be problematic.
These are the tools Instagram has been fighting against in recent years in its quest to reduce "inauthentic activity" on the platform. If you use these bots to put your interactions entirely on autopilot, then you risk a ban from Instagram, and there's also a chance you could lose the respect of your target audience.
However, other Instagram automation tools are simply services that help businesses to save time on their Instagram strategy. These tools don't engage in inauthentic interactions or leave spam comments everywhere.
Instead, they can simply help with common tasks like scheduling posts, "liking" content, and finding the right hashtags for your campaigns.
How Instagram Automation Can Help Your Business Growth
As long as you're not using Instagram automation tools to engage in spammy interactions with your customers, they can actually be a fantastic way to save your marketing team time and money.
Instagram automation tools allow you to save time on tedious tasks, help you to grow your follower count faster, and can even improve your engagement.
With Instagram automation, you can automate:
Likes: Automating Instagram likes is a great way to engage with your audience without creating any "spam" content. When you automate likes, you can acknowledge more accounts online and attract more followers without putting your account at risk.
Analytics: Some Instagram automation tools allow you to automate things like analyzing which accounts you should be following or which hashtags are best-suited to your campaigns. Automated analytics and reports can help you to make better decisions about your future social media marketing efforts.
Scheduling and publishing: Part of being successful on Instagram is making sure you publish content at the right time when your target audience is online and active. Automating scheduling and publishing for your Instagram campaigns ensures even if you're not active when your customers are, you can still publish at the right time.
Top 5 Instagram Automation Tools You Should Be Using
The key to successful Instagram automation is knowing what kind of tasks you should be automating and what sorts of tools you can use to enable that automation.
Here are some of the safest and most effective tools for Instagram Automation available today.
1. Kicksta
Kicksta is a leading Instagram growth service, designed to help you attract a higher number of followers, fast. Unlike old-fashioned, spammy tools for Instagram growth, Kicksta uses a proven and safe method to boost your social media presence.
With Kicksta, you choose specific "target" accounts with followers similar to the ones you want to attract for your company. The service then tracks down relevant potential followers for your brand and "likes" their posts.
The automated "likes" encourage people to visit your Instagram profile and follow your account. There's no limit to the number of followers you can attract.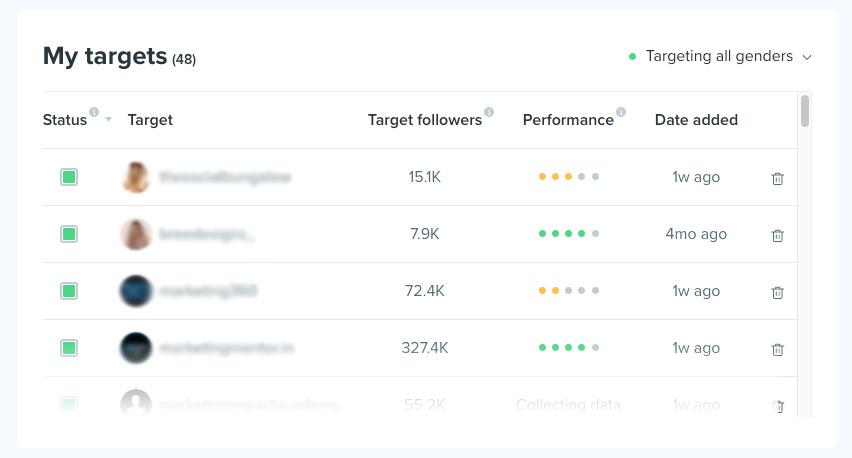 The process is simple and straightforward, but it's also extremely effective for building followers organically. Since you get to target the specific followers most likely to appreciate your brand, you're more likely to end up with a lot of new, engaged fans.
All you need to do is create the high-quality content required to keep your new followers around. Because Kicksta only automates the "liking" part of engaging with your audience, there's no need to worry about getting into any trouble with Instagram. You get a totally safe and reliable way to build your presence online.
2. Planoly
Created to help business leaders with planning and scheduling social content across all platforms, Planoly helps with the administrative side of Instagram automation. The service works by providing a comprehensive calendar environment where users can plan, optimize, and schedule content for Instagram, as well as various other social media channels.
Using the insights and analytics you already have on your target audience, you can determine exactly when your customers are likely to be online and schedule content to post on Instagram just at the right time.
The visual content calendar is great for figuring out what your campaigns are going to look like weeks or even months in advance.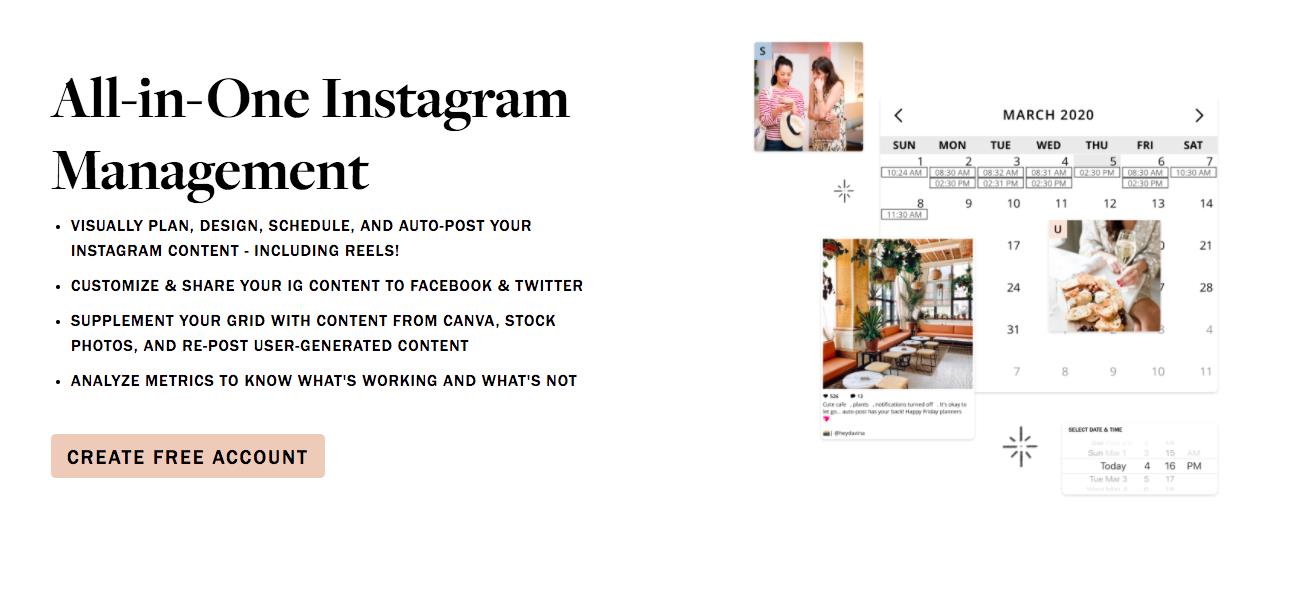 Planoly has its own dedicated web and mobile apps, so you can work on your content schedule anywhere. There's also access to in-depth analytics on the back-end of the tool.
This makes it easier to collect useful information about the kinds of content your audience responds to best. There are even in-built editing tools on the app to make your content stand out. Planoly is a great way to make planning and publishing Instagram content easier.
3. Sprout Social
One of the most advanced tools for social media automation available today,Sprout Social, can help with a range of different tasks. You can use Sprout Social to "listen" to what customers are saying about you on social media, which helps you to automatically find out which hashtags to use and what kind of topics to talk about.
Sprout Social also helps with automating scheduling and publishing, allowing users to create entire content calendars in advance. This means you can build out a full Instagram campaign before you need it and publish your posts at just the right time to grab the attention of the widest number of customers.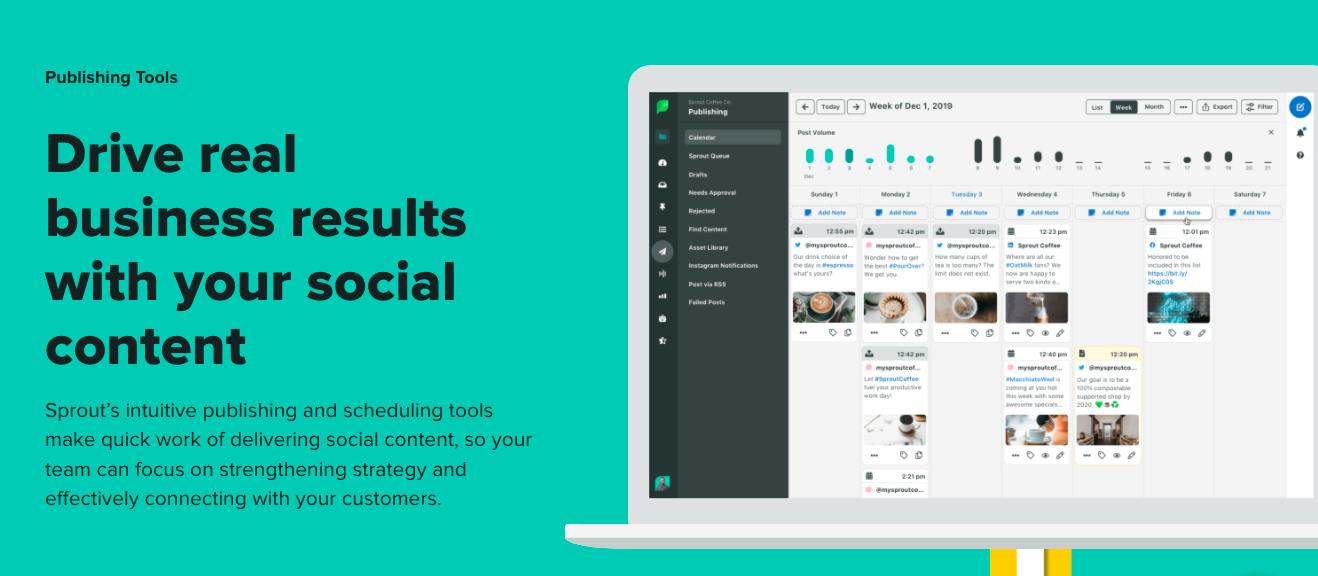 Sprout Social's Instagram automation tools also extend to "analytics and reporting." You can monitor engagement with your customers through a unified inbox that combines messages from across your social channels.
Plus, you can collect all kinds of data and actionable insights about your campaigns to help you create better posts in the future. If you're looking for an all-in-one way to manage and automate parts of your Instagram campaigns, Sprout Social could be the ideal tool.
4. Loomly
Loomly identifies itself as a "brand success platform" designed to help companies position themselves more effectively online. Within the Loomly platform, you can plan comprehensive content strategies, which include figuring out a content calendar for your social media campaigns.
Loomly allows companies to choose how they want to view their social media content plans, with access to both list and calendar views. You can also automate when certain posts are published to your Instagram feed, ensuring you're always active at the right times to connect with your audience.
Another great thing about Loomly is its ability to automate Instagram inspiration. The technology can provide you with a host of inspirational ideas on what you should be posting online. Collecting information from RSS feeds and Twitter trends, Loomly regularly updates your profile with new concepts for your content calendar.

Loomly can even automatically generate post and ad previews, so you can see exactly what your campaigns are going to look like before you publish them, reducing your risk of mistakes.
5. Tailwind
A social media management tool created to automate some of the most time-consuming parts of achieving success on Instagram, Tailwind is a top choice for marketing teams. With Tailwind, you can plan your entire Instagram feed in advance, optimize posts, with access to hashtag suggestions and photo editing features, and so much more.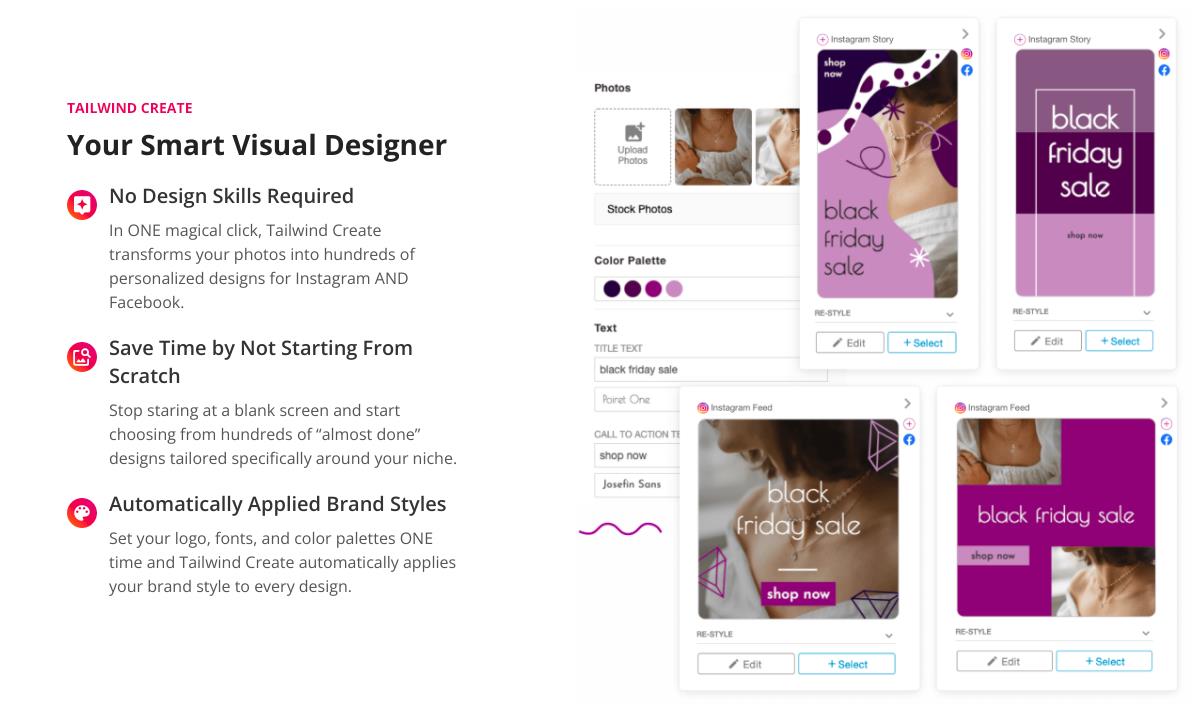 Tailwind helps you to pick the right time to post on Instagram, using a built in intelligent scheduling feature. This means you can ensure you're always posting content at the time most likely to engage your audience. You can also save high-performing lists of hashtags and automatically generate reports and analytics showing you valuable Instagram metrics.
Tailwind essentially gives you all the extra tools you need to make your Instagram campaigns more effective. You can automate publishing for a range of networks and check a unified content calendar for all your social channels. There's even a free landing page environment where you can build a "Link in bio" environment.
Making The Most Of Instagram Automation
Instagram automation hasn't always had the best reputation, but it can actually be one of the most effective ways to grow your Instagram presence. With the right Instagram automation tools, you can connect with a wider range of followers faster, improve audience engagement, and ensure you're publishing content at just the right time to connect with your target audience.
If you're not taking advantage of Instagram automation yet, now could be the perfect time to leverage the tools above in your campaigns.