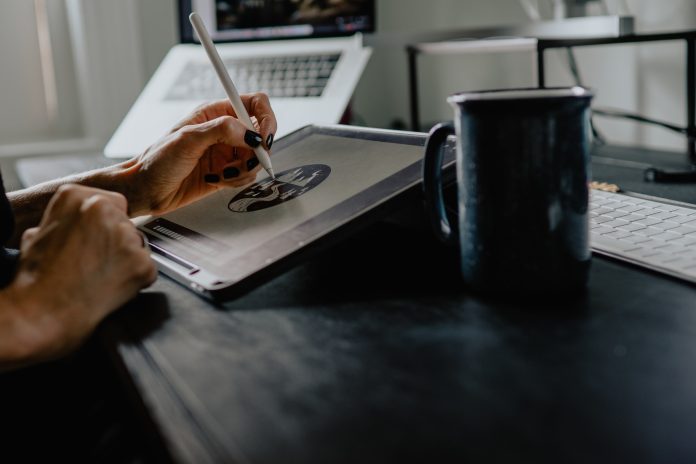 A logo is a visual representation of a business, organization, or association. The saying "a picture is worth a thousand words" is well-known for a reason. When it comes to the logo of your business, this is also accurate. The purpose of a logo is to quickly and effectively communicate to the audience what the business does, its personality, and how the brand can be trusted. The steps you will take to develop your brand are known as "branding." Furthermore, brand identity is a concrete representation of your brand, and the logo is a part of that.
Creating or designing a logo is the first step in developing a business identity. This article is ideal for you if you want to create a memorable and inventive logo for your company but don't want to spend a lot of money hiring a designer to do it for you.
#1 LogoAi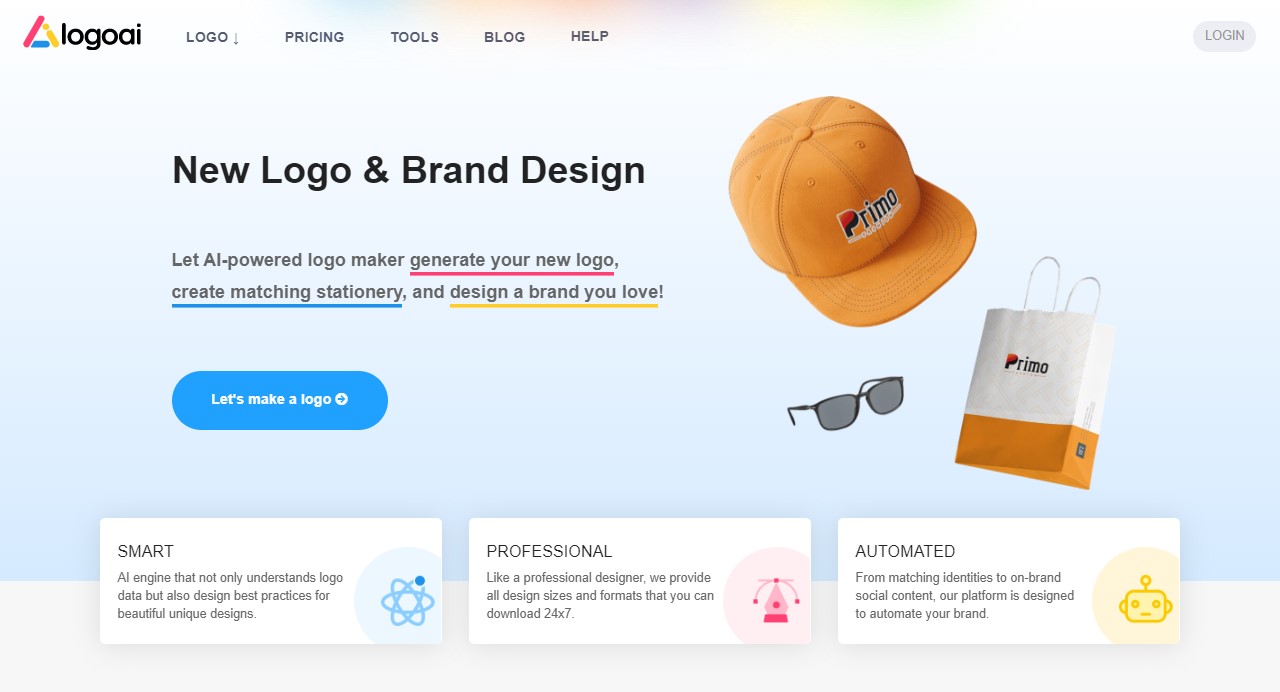 LogoAi is a revolutionary new tool for businesses looking to create an effective logo. It is a simple artificial intelligence system that can create custom logos in a matter of minutes without the need for design experience. Without having to hire costly agency designers or struggle with challenging software, LogoAi offers you the possibility to quickly create a distinctive and professional logo by yourself! With the AI logo generator feature, you can effortlessly generate a variety of high-quality logos in just a matter of seconds, showcasing the tool's remarkable capabilities.
It utilizes a powerful AI algorithm that takes typography, color palettes, shapes, and fonts before it begins the process. Due to its sophisticated machine learning capabilities, it can constantly improve results over time by learning from earlier logo designs. Anyone can design distinctive logos based on their ideas with the aid of this powerful tool, and they can also produce stunning and reflective visuals that will serve to symbolize their vision and concept.
#2 Canva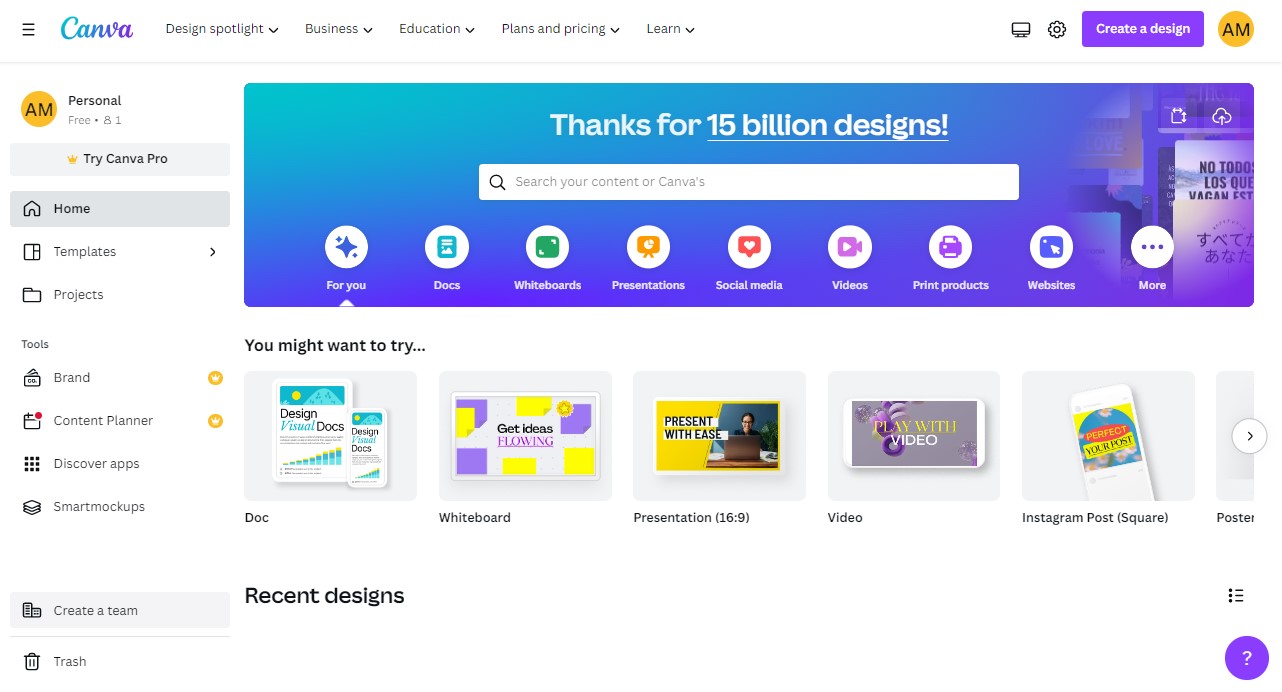 One of the most popular programs for making logos is Canva. It offers a drag-and-drop interface that is simple to use and hundreds of pre-made logo templates. Your sole responsibility is to select the template that best represents your company's image and then modify every element of the logo. Font-style options include size, color, alignment, spacing, and more. You can design a logo from scratch even if you can't locate one you like. The program includes several built-in components that you may use to make your own "trademark," including pictures, shapes, frames, and stickers.
#3 Hatchful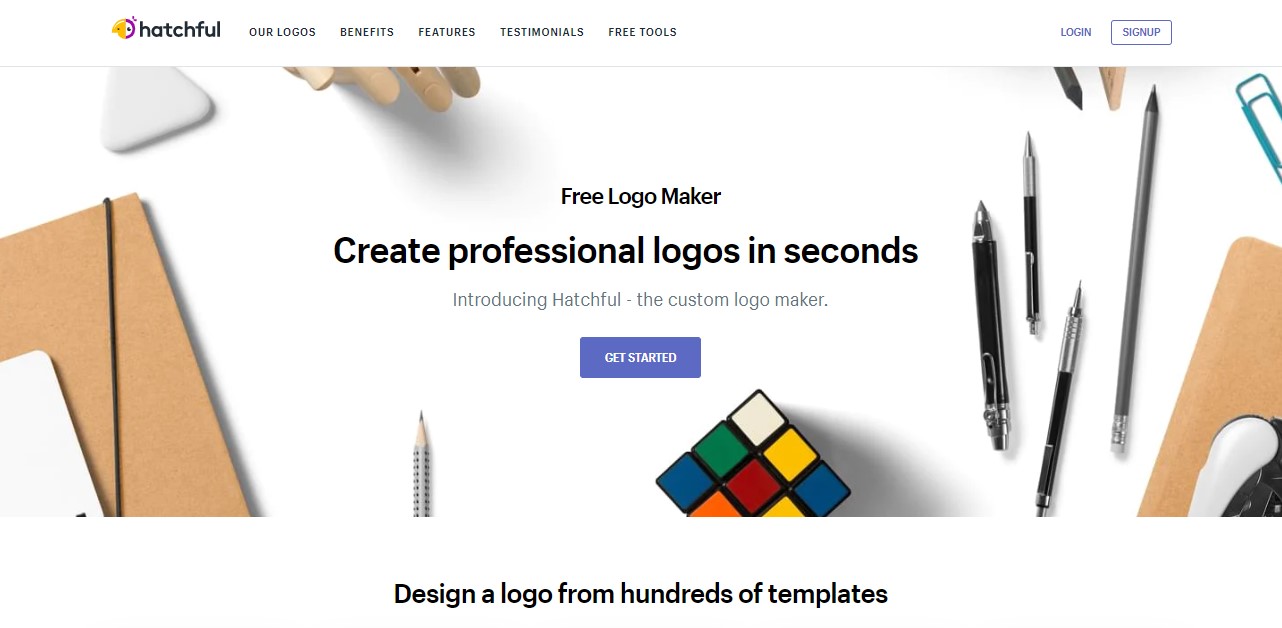 You can create a logo with Hatchful, a tool on the Shopify eCommerce platform. You can do it in just a few simple steps. For beginners, its UI is excellent. We all value speed, so it's critical that the manufacturing process isn't artificially intelligently guided. Simply follow a straightforward four-step process to choose your company's category, visual identity, name, and all other locations where you want to use your logo.
#4 Squarespace Logo Maker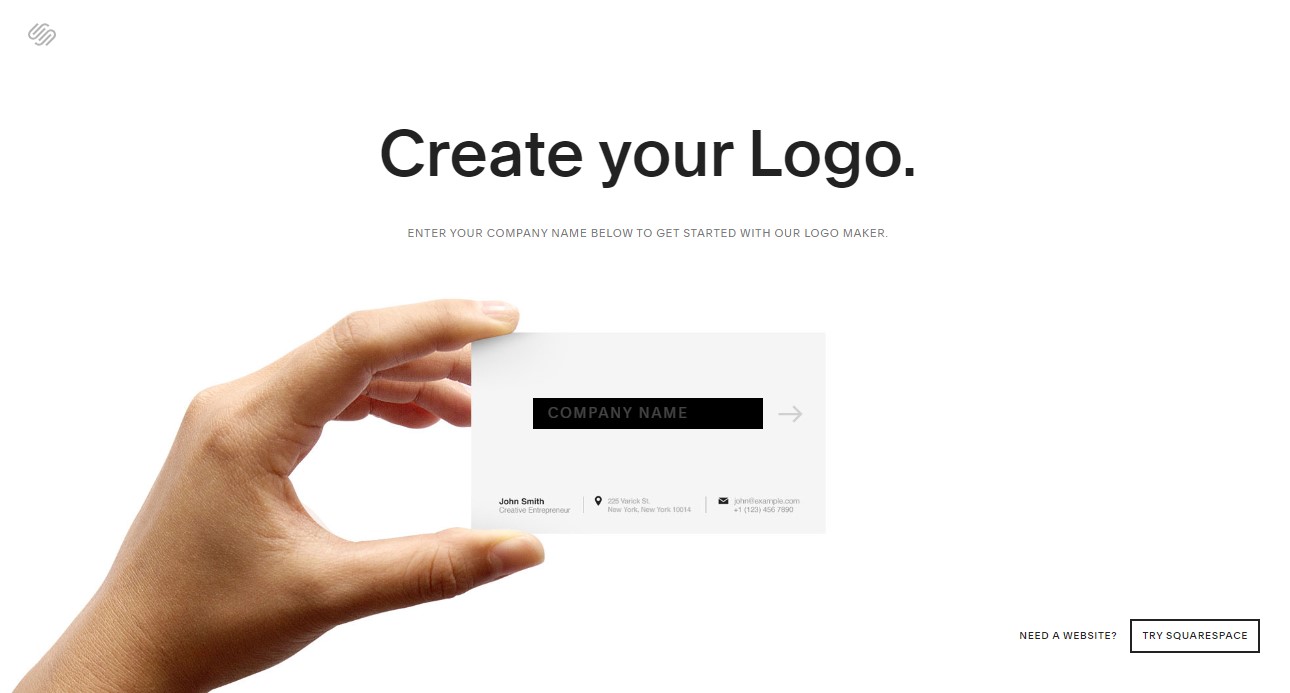 Squarespace Logo Maker is another free resource on the list. It will enable you to develop a logo without paying a designer. Small businesses that wanted a professional logo but didn't want to pay for one were the target audience. Nobody disputes the fantastic outcomes we obtain when using Squarespace. The first thing you do is fill out the application with the name of your corporation or business. Then, using the built-in search function, you add a suitable icon that can be found very easily and quickly by entering the appropriate terms in the search area.
#5 LogoMakr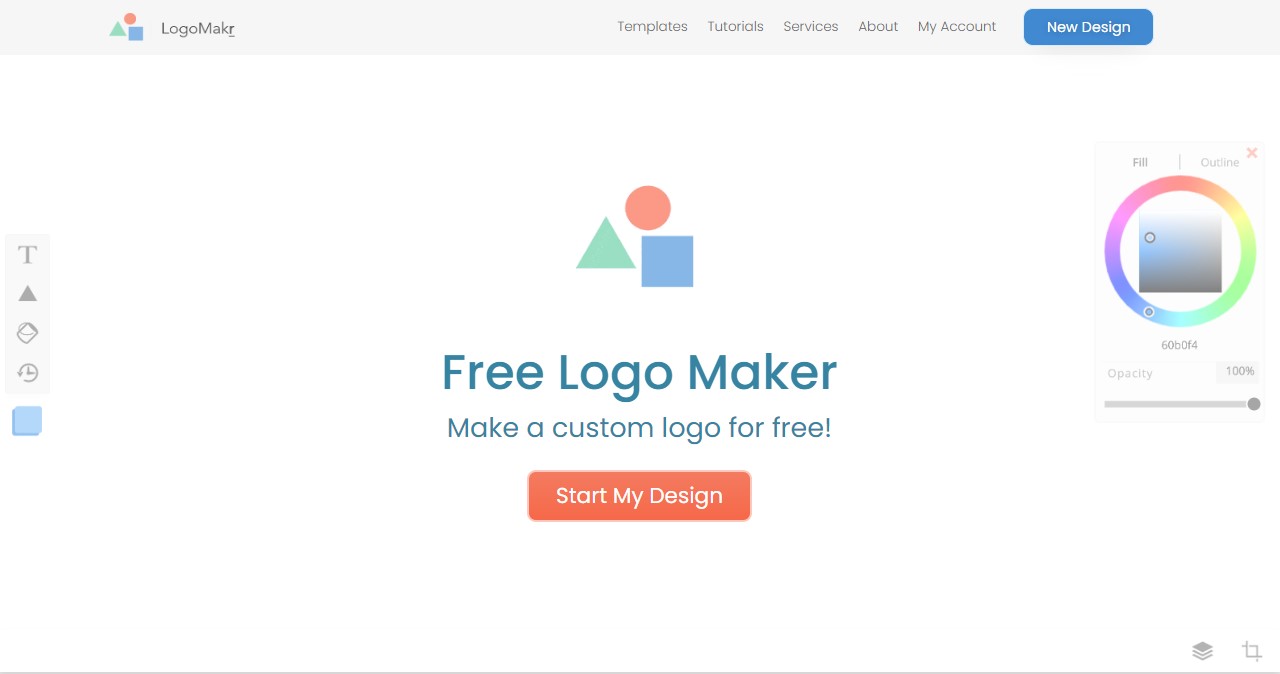 With LogoMakr, you can browse a collection of designs to choose the one that most closely resembles your brand's concept. You can also adjust the original graphic's color, size, and position. It allows you to incorporate text and forms into your logo to give it the most unique look imaginable. Because this tool has a clever cutting button, you can precisely cut your logo's final product. As it does not provide a ready-to-use logo, this tool does require some design expertise. Before you feel at ease using this tool, you might need to practice a bit.
#6 Designhill Logo Maker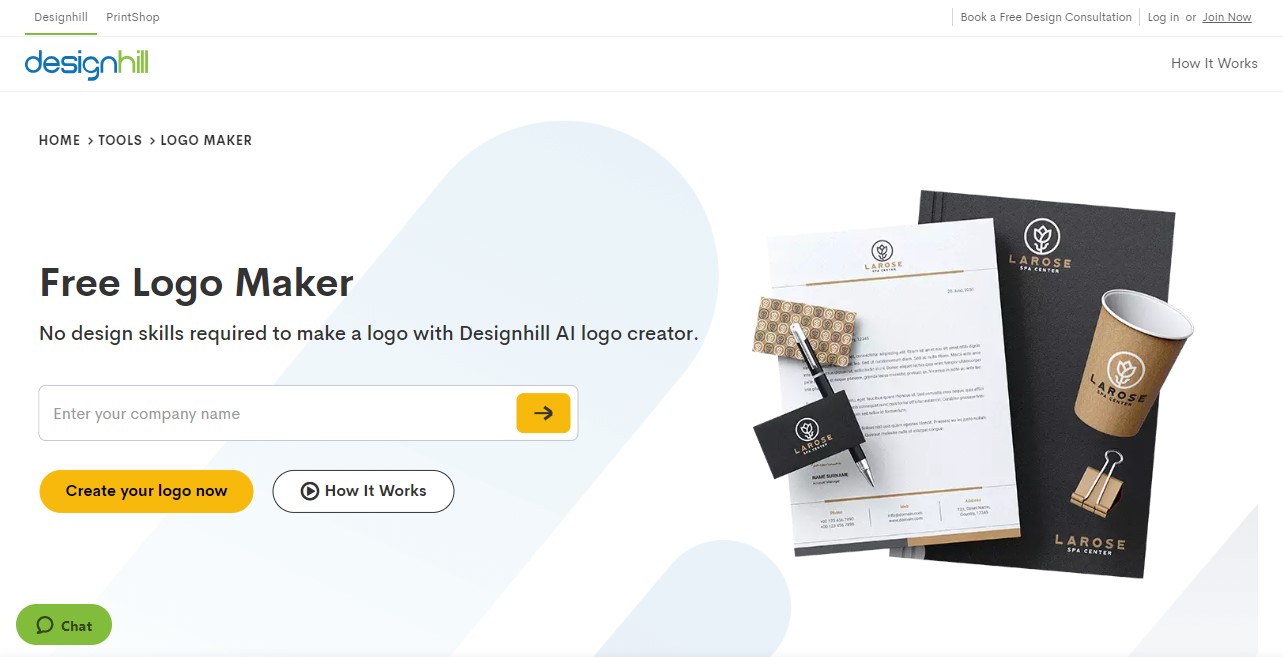 The Designhill Logo Maker is a straightforward yet effective tool for making a high-quality logo for your company. Artificial intelligence and machine learning are provided by this tool, allowing for ongoing development and comprehension of how various components interact. Simply enter your company name or the text you wish to appear on the logo to begin making one. Following that, you can select your top five favorite design elements, colors, and symbols. You then have to wait a little while as Designhill evaluates your requirements and creates several logo options for you.
Conclusion

These free logo design tools are incredibly user-friendly and highly automated. None of these apps require any additional graphic design expertise on your part to use them. Because these tools are free, employing them will save you time as well as money.