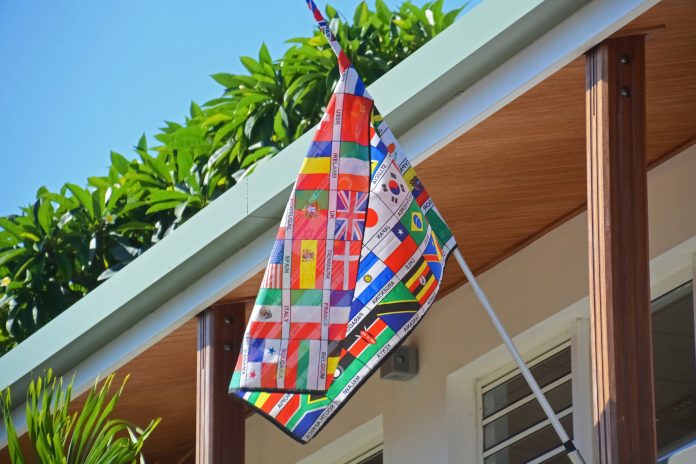 Do you want to convert your WordPress site into a few other languages? More and more WordPress website owners acknowledge that people speak different languages worldwide. Taking advantage of that can be of great help in the future.
Having your website accessible in multiple languages is a powerful way of website optimization for the global market. It's a neglected form of marketing everyone should use, as the online world connects the whole world. With translation ability, you can communicate to a global audience with ease.
Those are the people you want to reach and make your loyal customers. It can help you get discovered by a large audience, improve your rank on different search engines, and prepare you to take your ideas beyond cultural borders that were usually there.
Moreover, connecting with your core demographic in their native tongue will almost certainly result in more subscribers, readers, and consumers, as well as more leads and money. There are plugins for every function in WordPress, as there are for every other platform.
1. Polylang

Polylang is a WordPress multilingual plugin many website owners started to use. It is designed to help you create a WordPress website that people from all around the world can read and engage with.
You can easily define the language you want to use on your website and provide content for everyone. Also, this tool allows you to add a translator to the article so everyone can choose which language they want.
You can translate any message or page on your website using this trustworthy and straightforward multilingual plugin. You can select from about a hundred different languages on the settings dashboard. With the innovative system, every language is identifiable by a two-letter code, making it fast and reliable.
2. Translate WordPress with GTranslate

Translate WordPress with GTranslate extension utilizes the most popular translation software, Google Translate. One of the reasons WordPress website owners like this plugin is because there are a lot of languages you can translate your website to.
In addition, this WordPress translation plugin is innovative because it can integrate computer and human translating systems without too much trouble. Many WordPress website owners also like it because of its simplicity and ease of installation. Anyone who visits your WordPress website can click on the hovering language selector that loads country flags.
3. Weglot Translate

Weglot Translate is popular among beginners as it doesn't require any kind of coding. It is also attractive to use as it allows your website to be translated into more than 100 languages.
One of the advantages of this tool is that you can increase visibility on your WordPress website. Weglot Translate is completely adjusted for international search engine optimization, bringing more organic traffic to your website. Millions and millions of new readers can now read your content.
If you want to customize it more, you can do it straight from this tools dashboard. You can put a checkmark next to phrases that have been examined and translated to different languages before. This process eliminates the need for repeated translation of the same sentences and saves you a lot of energy.
4. WooCommerce Multilingual

WooCommerce Multilingual is a WordPress multilingual plugin that allows you to use WPML. With this plugin, you can easily translate your website into different languages and attract more readers.
One of the most significant advantages of this tool is that you can accept numerous currencies on your eCommerce website. You can quickly translate all of your products and make them easier to find and understand for more people.
WooCommerce Multilingual supports all of the latest WooCommerce plugins and makes it easier to optimize your overall website. Also, customer connection is essential. With this tool, you can chat with the customers in their native language, which is a big bonus for maintaining the customer experience.
5. Multisite Language Switcher

Multisite Language Switcher is a multilingual plugin that allows you to translate your overall website. You can manage translations of all of your articles, webpages, and other sections of your websites with ease.
Multisite Language Switcher is an entirely free WordPress Bilingual extension everyone can quickly install and use. To start the translation process, you need to authorize it in your WordPress admin's plugins section.
The only downside is that you need to manually start the Multisite Language Switcher addon on each WordPress website. It also has some other amazing features that can be useful and enable you to use a sidebar to connect your translated articles and webpages and topics and tags for easier display.
Conclusion
The WordPress translation plugins mentioned in this article can assist you in accomplishing your goal of making your website multilingual. The work of translating your WordPress site becomes considerably more approachable when you use a multilingual plugin.