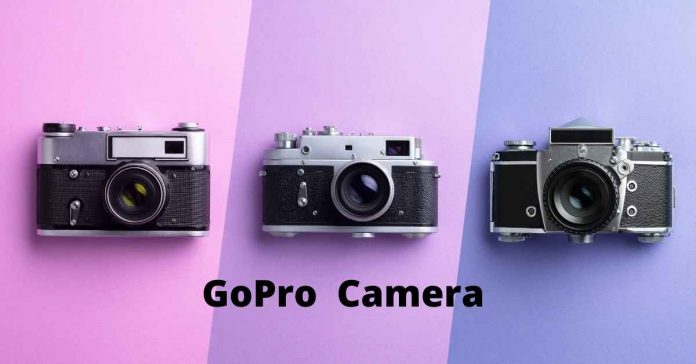 It's been two decades since the release of the original GoPro, and the action camera series has been one of the leading ones on the market ever since. This year, the company announced its newest flagship model of the series: the GoPro Hero 10. Gone are the days of using films and strapping cameras to wrists, because this latest innovation boasts breakthrough features, exceeding what action cameras are usually capable of.
Here are some of the new GoPro Hero 10's impressive features:
Design
The Hero 10 still shares a similar design as last year's Hero 9. It has the same 1.4-inch full-color front display, for example, and a 2.27-inch rear display with touch zoom. Weighing 158g and measuring 71 x 55 x 33.6mm, it is very ergonomic with its grippy, rubber finish, making it perfect for adventures.
The only visible differences are, first, the text branding, with the model number and text color getting updated. GoPro also claims that the Hero 10's removable lens covers are more scratch-resistant and waterproof than its predecessor.
GP2 processor
The Hero 10 doesn't have to be a hero. That's because it comes with a highly sophisticated GP2 processor, which has been designed to fit the device so tightly that the chip is basically integrated right into its hardware. The processor integrates high-density interconnect techniques to allow more components to be fitted into a small space, resulting in improved resolution. It's programmed with top-notch algorithms that offer important features such as video image enhancement and stabilization!
When combined with an ultra-high-resolution 23-megapixel camera, the GP2 processor produces life-like quality images. Users can enjoy features like local tone mapping and 3D noise reduction to capture more realistic details and better contrast regardless of lighting conditions.
Heightened video experience
Aside from that, the Hero 10 enables pulling 19.6mp stills from 5K 4:3 video at 30 fps and 15.8-megapixel video stills from 5.3K video at 60 FPS. This is ideal when capturing action shots. Additionally, its 5K video resolution provides 91% better image quality than ordinary 4K devices and 665% more resolution than 1080p HD. The camera also has an increased frame rate.
And if the previous models' video stabilization was not enough, the Hero 10's upgraded "HyperSmooth 4.0" provides a steady capture no matter what camera mode you choose. Its in-camera horizon leveling feature also has a 45° tilt limit, so the video footage looks professionally smooth and steady no matter what angle you're taking photos from.
The GoPro Hero 10 is available on its official website for a subscriber-exclusive €340 with an added one-year GoPro subscription and accessory bundle, including a magnetic clip mount, a spare battery, and a 32 GB SD card.
For more features on cameras, feel free to explore our site and keep up to date with the latest news and reactions.