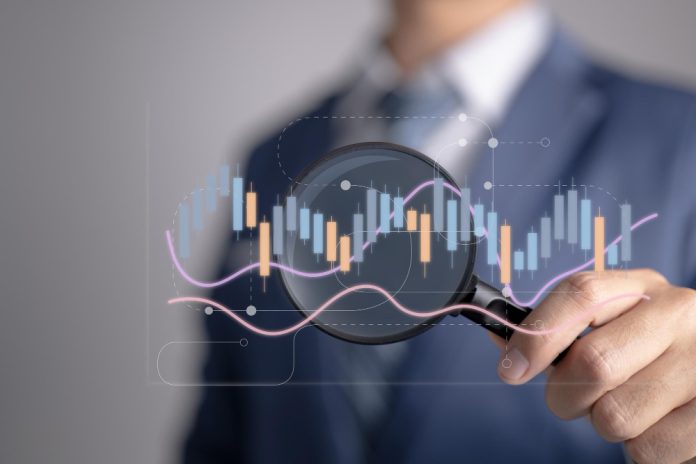 In today's data-driven world, where everything depends on technology, the competition in the business market is extremely fierce. Organizations are taking every necessary step to beat their competitors.
Yet they are often faced with numerous challenges, including market changes, trends, new competitors, and different regulations. Moreover, the key to running a successful business comes from considering reliable information, which can be done through business analysis.
One of the easiest ways to do this is using a free SWOT analysis template. This article will explore some different analysis techniques every business should conduct.
5 Different Analysis Techniques To Increase Business Efficiency
A great way for a company to increase its chances of success in any area is to bring together different people with a range of skills to collaborate on achieving its goal.
To do so, here are five analysis types every business should consider conducting:
1. SWOT Analysis – Best For Assessing Organization's Position
SWOT analysis stands for Strengths, Weaknesses, Opportunities, and Threats. It's an all-in-one solution for businesses to measure and understand their performance.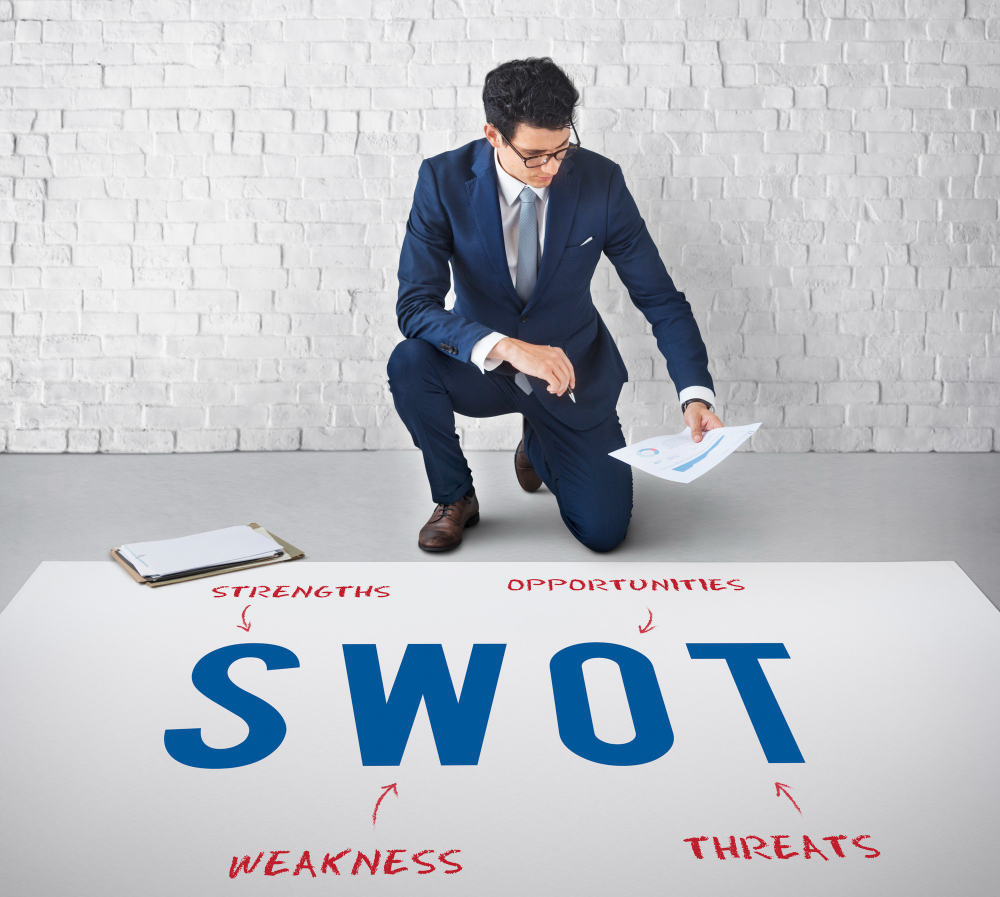 SWOT analysis addresses these four factors to prepare a company to make better and well-versed decisions. Conducting a SWOT analysis can be an excellent method to track your business's internal and external health.
This analysis provides a technical framework for a company to follow by assessing strengths, weaknesses, opportunities, and threats. It equips an organization for better performance and solves any issues along its path to success. Using a free SWOT analysis template can help your business by:
Identifying new business opportunities and projects
Addressing and resolving any potential threats
Leverage market changes and recent trends
Offering methods to minimize the impact of weaknesses (micromanagement, low employee retention, poor product, etc.) on an organization.
2. MOST Analysis- Best For Purpose And Ability
MOST analysis stands for Mission, Objectives, Strategy, and Tactics. It's one of the most powerful analysis frameworks to help a company analyze its goals (missions and objectives) and how it can achieve them (strategy and tactic.)
MOST analysis helps companies:
Shape the daily task achievement of team members
Clearly define their goals and objectives
Design strategies and marketing tactics that align with the company's goals
Eliminates day-to-day distractions by providing a roadmap to successful strategies
In addition to this, MOST analysis is a highly-targeted technique designed to provide goals and objectives to different departments of an organization. Working from top to bottom, this analysis ensures an organization retains focus on the goals to drive successful outcomes.
3. Business Process Modeling (BPM)- Best For Workflow Management
Business process modeling is a powerful analytical technique that provides a company with a simple way to understand and improve its workflow processes. This analysis is often conducted to examine the phase of a project.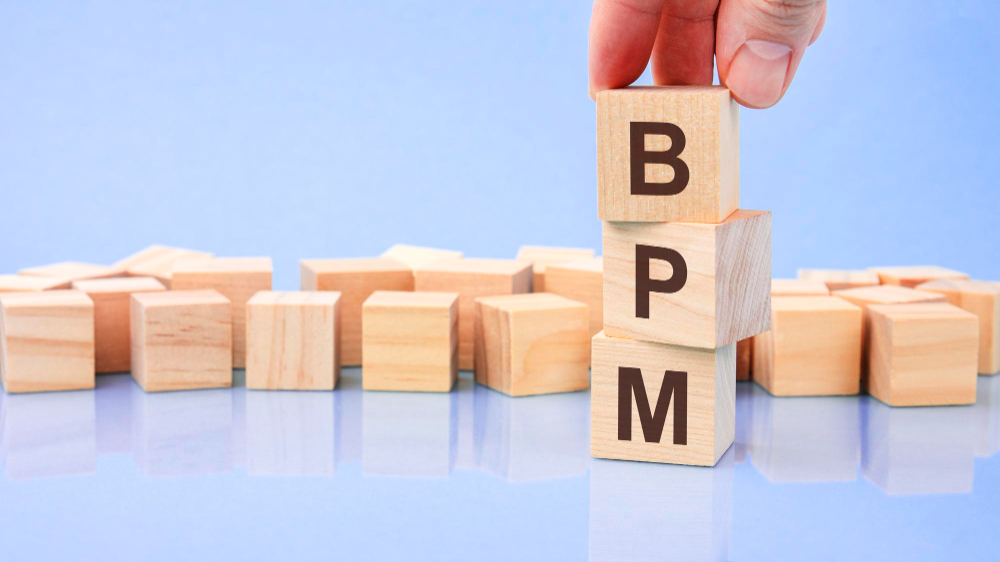 It creates data-driven contextual and visual information to streamline any business process. A company can perform strategic planning, workflow management, business model analysis, process planning, and technical analysis through business process modeling.
The key benefits of conducting business process modeling are:
Aligns daily operations with business goals and strategy
Improve operation collaboration
Promotes consistency and efficiencies
Delivers a competitive edge
4. System Analysis- Best Of Problem-Solving And Decision-Making
System analysis is another great systematic tool for identifying the strengths and weaknesses of a business in a particular system. It aims to minimize the bigger errors of an organization by addressing and solving smaller areas of improvement.
In easy words, system analysis is a process that involves taking a segmented approach to a broader system, breaking it into smaller parts to figure out issues to achieve specific goals and outcomes. System analysis helps an organization by:
Promotes better management
Quality assurance
Better risk assessment
Effective collaboration
5. Brainstorming (Best For Generating New Ideas)
Brainstorming is a valuable business analysis technique used by companies for idea creation. It's a collaboration session in which team members from different departments work together on a specific project to resolve or generate new ideas.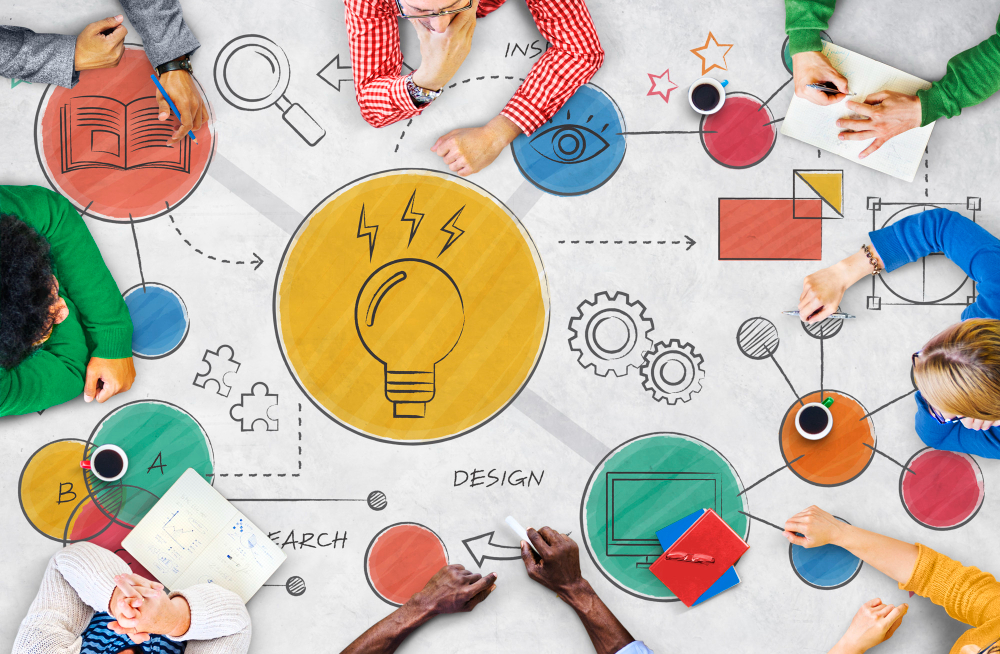 It's a critical-thinking process that aims to achieve a goal or solution in less time. Here are some key benefits of conducting Brainstorming sessions in your company:
Generates diverse ideas and solutions in a short time
Fosters a neutral environment that welcomes views and insights from everyone
Promotes collaborative and effective communication among team members
Conclusion
There are different analysis techniques for streamlining and improving different areas of a business. With the analysis techniques mentioned above, a company can explore all the ways it can improve.