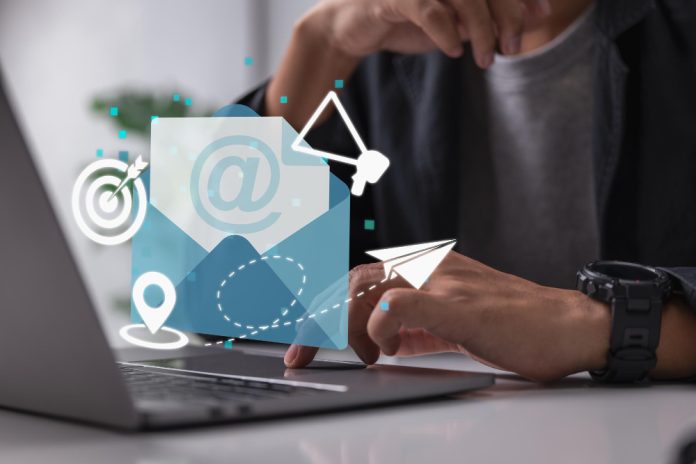 Do you ever get stuck trying to come up with something clever to say in your emails? It doesn't have to be that way. If you're not yet familiar with tools like Zoho Campaigns, which can significantly increase your productivity and efficiency, we're here to change that.
We'll discuss some of our favorite strategies for easing the pressure of developing a successful email marketing campaign today. With a couple of clicks, you can organize and create a successful email campaign.
Let's take a look at what each of these tools has to offer and how they can help you create a successful email campaign on your own!
About Zoho Campaigns
Zoho Campaigns is one of the most popular newsletter services. Using this tool's drag-and-drop builder, you can create and optimize your email campaigns in minutes, or you can choose one of their beautifully curated premade templates.
With Zoho Campaigns, you can send each email to the right person at the right time. Additionally, you can send email polls using this tool, which also provides a thorough report on your email engagement. Apply this knowledge to your marketing campaign and troubleshoot as you go!
Using Zoho Campaigns, you'll quickly learn what works and doesn't with your prospects, allowing you to fine-tune your marketing strategy further.
Zoho Campaigns Alternatives
1. Sendinblue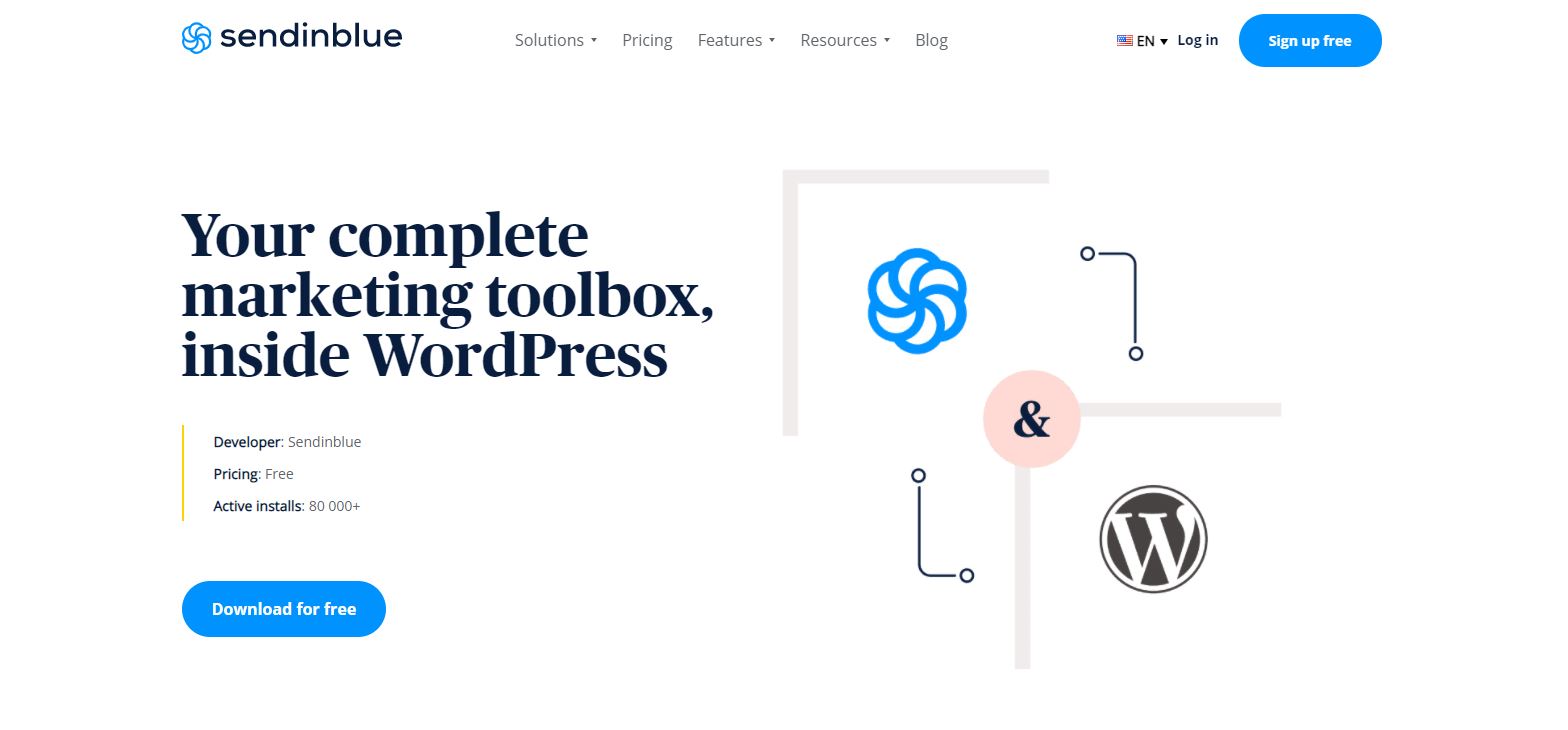 Look no further than Sendinblue if you're looking for a place where you can essentially do everything you need for your email marketing campaigns. This all-in-one marketing service uses an easy-to-use drag-and-drop editor to help you create email campaigns from scratch. If you don't want to get too creative with your emails, there are plenty of premade templates available in SendinBlue's library.
After you've finished customizing your emails, Sendinblue allows you to manage your contacts by grouping them into lists and analyzing your newsletter engagement. If that sounds like a good deal, Sendinblue also allows you to send out automated email responses based on how your users end up engaging with your content.
2. GetResponse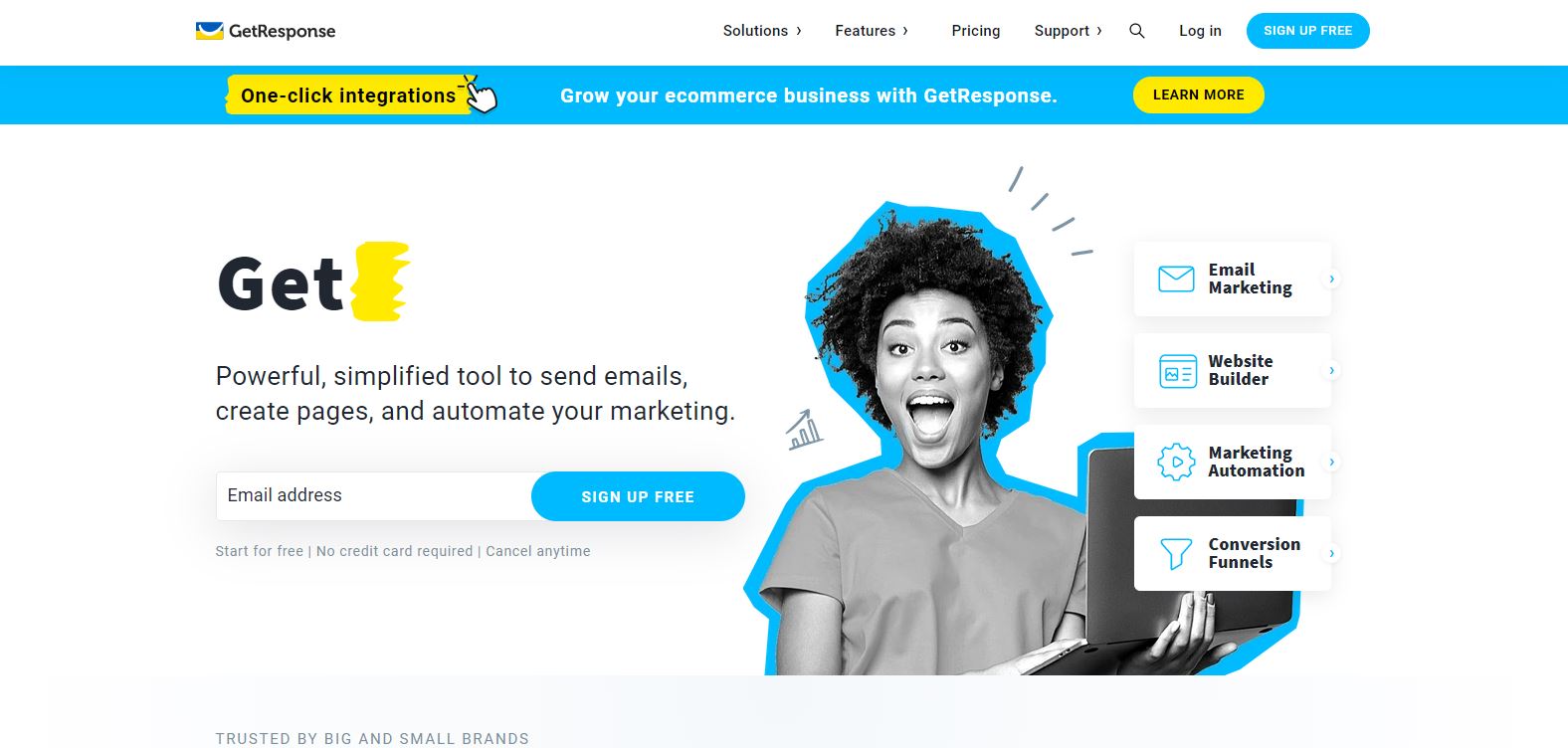 Although GetResponse began solely as a newsletter service, it has grown significantly since then. GetResponse is a leading CRM tool because it allows you to do more than just send emails to prospects. This powerful tool also allows you to create and schedule email newsletters, as well as track and analyze email campaign statistics.
GetResponse allows you to automate your email responses, and while the free version includes all of these features, there are some limitations to what you can do on the free version. To use GetResponse's new website builder, eCommerce features, and webinar hosting, you must upgrade to one of their premium plans. If you're looking for a tool that can help you with more than just email marketing, this is it.
3. Campaign Monitor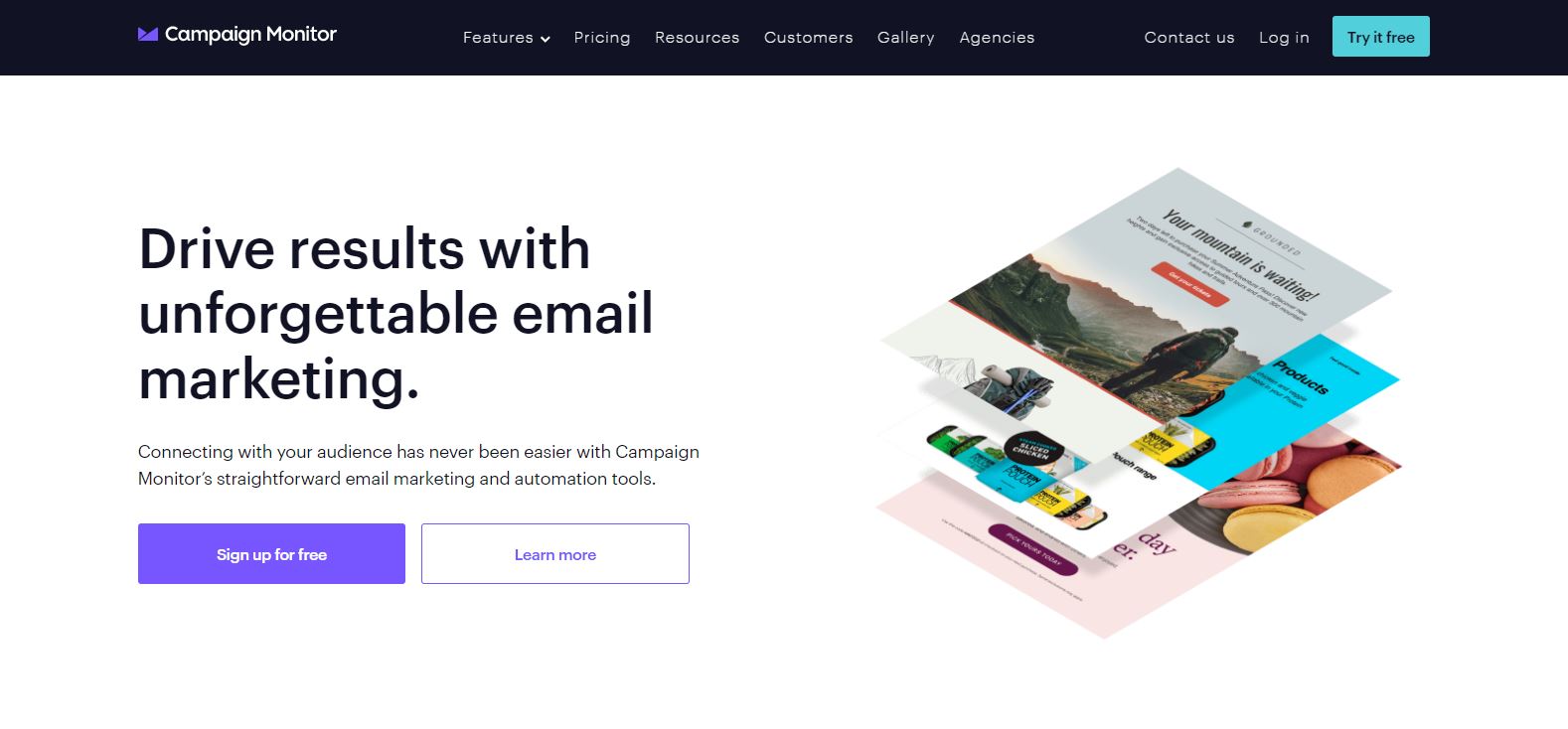 If you're looking for something simple and easy to use, Campaign Monitor will help you in your quest to create your very first campaign. You can send emails in bulk by organizing your contacts and creating email campaigns from scratch using the tool's superb drag-and-drop builder.
Again, if you don't want to waste time trying to find the right color and font of letters, there are plenty of templates to choose from. Although a little pricey for what it offers, Campaign Monitor stands out from the crowd due to its unbelievably simple and easy-to-use layout.
This tool's intuitive design guides you step-by-step through the process of creating email campaigns from scratch, making it an excellent choice for beginners.
4. Mailchimp

This list would be incomplete without mentioning this absolute CRM titan. It includes all of the standard features found in email campaign builder tools, such as a large library of available email templates and a convenient drag-and-drop builder for customizing your emails down to the last detail.
Mailchimp, once again, is a tool that can help you organize your contacts into lists and then decide which email campaigns should be sent to which group. The free version of this tool includes all features, with the only real difference between paid plans being the number of subscribers allowed. The free version allows for up to 500 subscribers and 2,500 emails per month; the Essentials plan allows for unlimited subscribers and emails per month.
Conclusion
It's up to you to choose how you'll take advantage of these marketing opportunities now that we've just begun to scrape the surface of what email campaign-creating tools can provide. When it comes to digital marketing in general, it's critical to approach it from all angles.
However, it's crucial to keep in mind that email marketing calls for moderation; if you take it too far, you'll undoubtedly land in someone's spam folder. Fortunately, you can track metrics provided by a number of these tools to see how well your emails are being received, and you can always work on improving your marketing method.