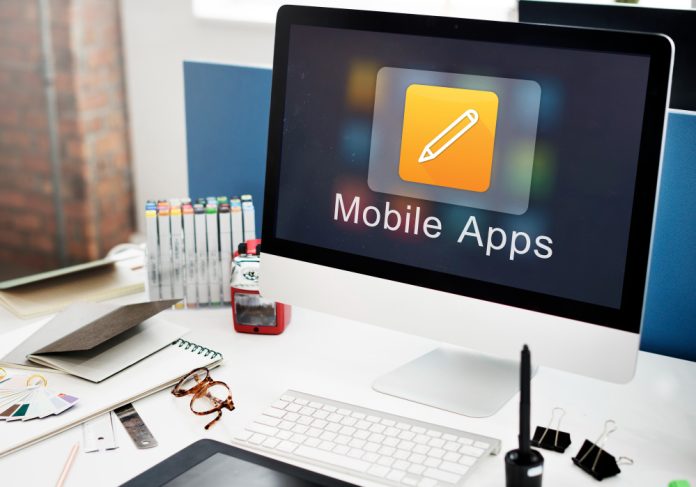 In the not-so-distant past, the thought of building an app required significant effort and knowledge to make a fully functional app for your business. Standard app development demands a large number of teams, includingg iOS, Android, and web developers, managers, UI/UX designers, testers, and many others.
Moreover, with technology constantly evolving, developing an app is no longer something that only hardcore IT gurus can perform; on the contrary! Now we have platforms assisted with artificial intelligence that will reduce our efforts to a bare minimum!
No-code app development is both the present and the future! It demands no coding experience. Therefore anyone can create an app! All you need to do is choose the best app builder that will meet your requirements and guide you through the process of launching the app to a broader audience.
Builder.ai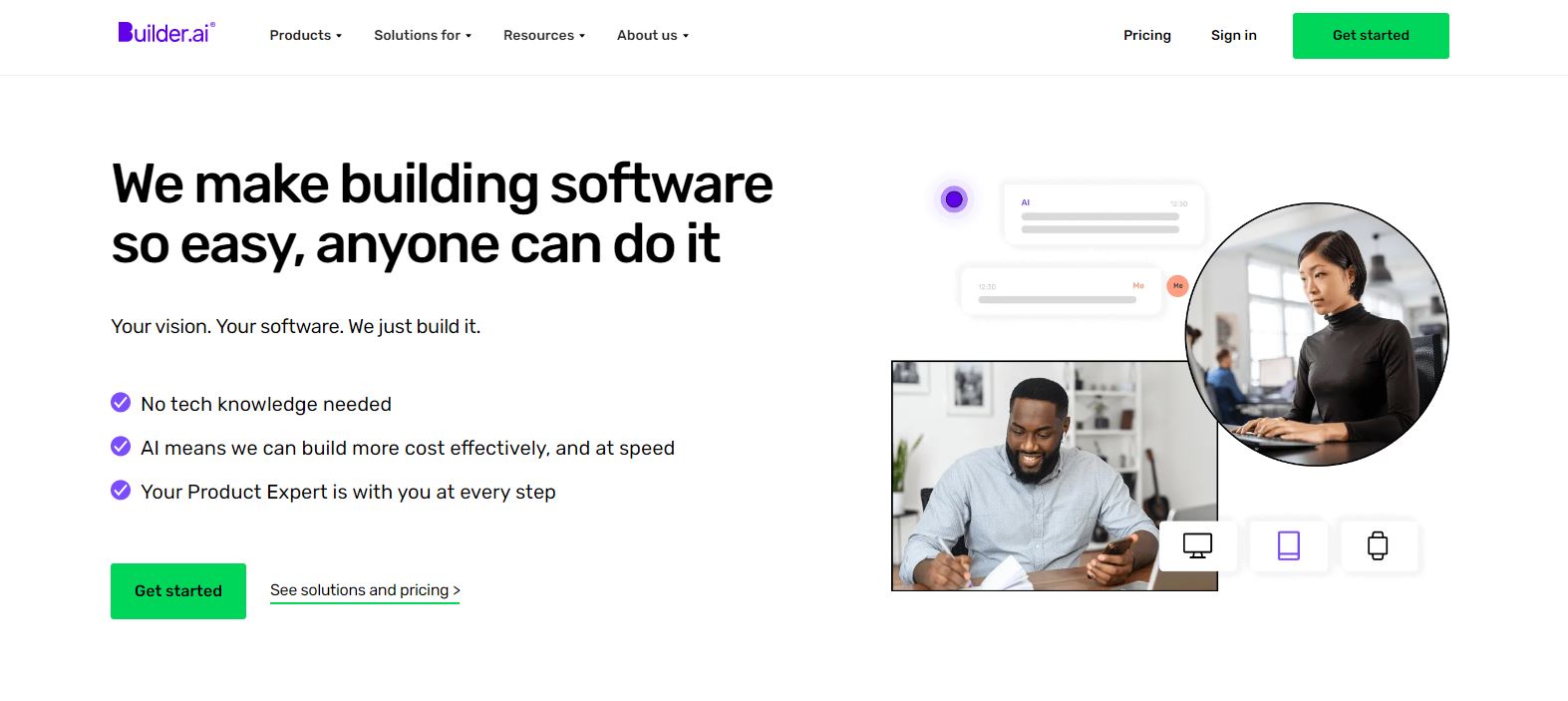 Android or iOS app? BOTH! One of the best no-code app builder solutions on the market is Builder.ai. It offers essentials for creating an app fast and with no troubles at all!
Builder Studio is the main feature that makes it easy for everyone – both those with extensive coding knowledge and others with none at all! You can create whatever app you want without boundaries, no matter the complexity of it, for less money than you would otherwise splash on the professional developer!
It also offers the possibility of taking care of the app in the period after release keeping it nice and functional for end-users.
Creating an app with it is possible in four simple steps:
Category selection: AI assistant Natasha will be there to help you select the best-fitting template for your business that will turn your idea into reality.
Assembling: Using drag-and-drop and assisted by AI, select features and options you want to include in your app and connect them to bring functionality to your app.
Pricing calculation: Choose the time and on what platforms you want to publish your app, and let the AI calculate the costs for you.
Help from experts: Specialists will take a look at your final product and, with some changes, make your app even more astonishing.
Builder.ai is a genuinely useful platform for app development because it allows you to create whatever you want without boundaries; whatever you imagine can be made real with a myriad of customizable features. All of this without the assistance of a professional developer!
Prototyping
Prototyping is a visual representation of how your app will appear when it is launched. It displays the app's functionalities so you can completely test it to get a sense of whether the app meets your expectations and ideas, as well as how your end-users would feel when using the app.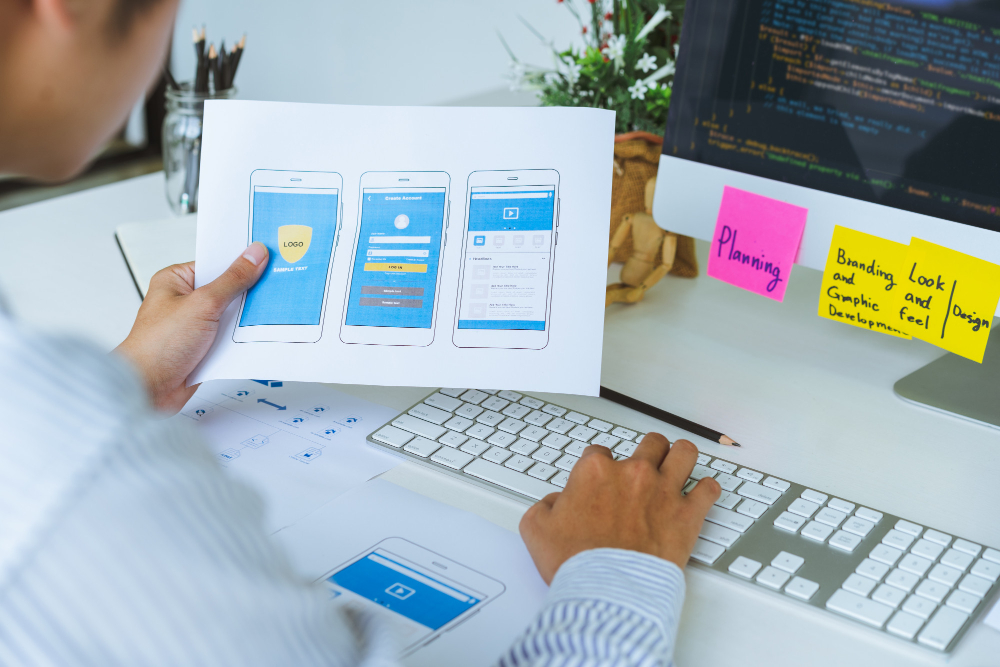 It is also a very affordable option for a gargantuan job such as app development! You only pay for what features you use without any unexpected costs. Regarding categories, you can create apps for any business – Delivery apps, eCommerce apps, Social Network and Dating apps, Event apps, Taxi Networking apps, etc.
Hosting and Builder Care
To publish an app, you need hosting, and Builder.ai took care of that sop, as well! Accompanied by Amazon Web Services, Microsoft Azure, and Digital Ocean, it has the best hosting offer you can find for your app! Pay with Cloud Wallet in over 82 currencies, easily move and manage your server's data to the cloud, and save money by paying only what you consume!
After releasing the app and choosing the right hosting, keep your software running smoothly forever with the Builder Care service! It manages all the necessary maintenance works for you and offers bug fixes, security patches, updates, and cloud support!
Costing
Hiring a professional or an agency to bring your ideas to reality might range from a few hundred to a few thousand dollars. However, with Builder.ai, you pay only for what you use. When you select a template that is identical to the idea you wish to work with, AI will add the features associated with that template you can add to your app.
As you add the elements AI has listed, the total price will increase appropriately and decrease if you delete some of them, as well! Then you choose what operating system you want to build your app for – you can choose between Android, iOS, web-based, or a combination of all three.
The total cost will increase as you add more OS. Finally, you need to choose how fast you want AI to build your app. If you opt for faster development, that would require a couple of dollars more. However, if you are not in a rush, flexible schedules are more budget-friendly.
Conclusion
Creating an app has never been easier, and Builder.ai took care to make it even simpler! With all its features and low cost, we highly recommend this one!