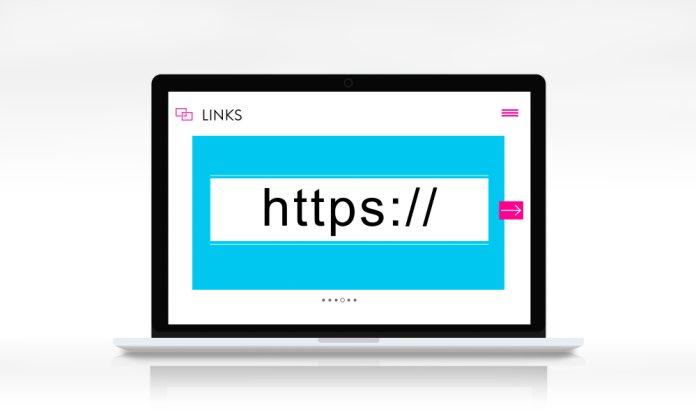 Link management plays a significant role in the quality score of any website. How you attribute, tag, and format your links greatly affects SEO and user experience. If you use WordPress, you can choose from a variety of different plugins which offer your help in this.
In the pool of dozens of link management plugins, choosing one that is suitable for your needs can be challenging. This is why we compiled a list of the best free link management plugins for WordPress websites.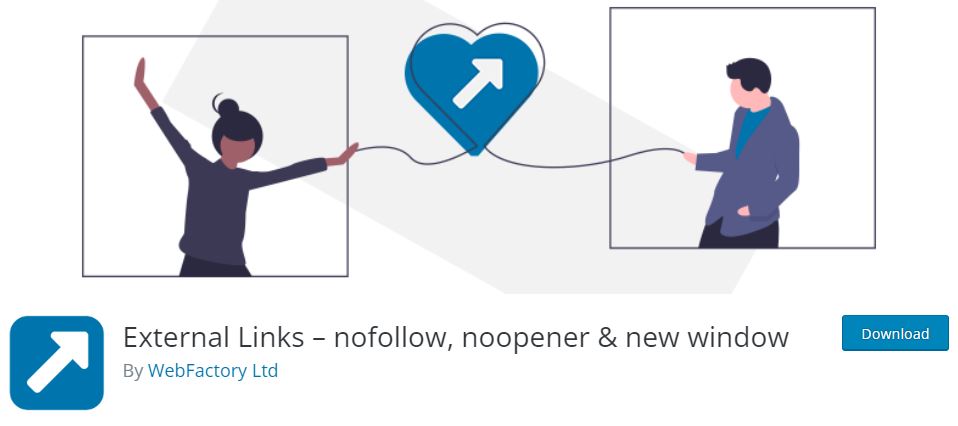 Our top pick on this list is WP Links, explicitly made for link management. With it, you can control external and internal links, how they open and how a search engine sees them.
SEO is an important aspect nowadays, so the creators of this plugin take care that you have complete control of the tags and attribute your links have. Additionally, you can mark individual articles as sponsored, which will let search engines know the article's origin.
You can style the visual appearance of links from specific categories and add icons from them. Don't worry. You don't need to design icons yourself. Simply select one from FontAwesome or Dashicon, and you are good to go!
The plugin is easy to use and comes with good documentation, which will help you navigate towards desired results without much hustle, even if link management is an entirely new field for you. If you already have experience, you can manually add the data attribute supported by the plugin.
All of the features mentioned above come entirely free! WP Links also comes in the PRO version if you want more control of your links. This way, you can even set rules that will apply for groups of links, saving you a bunch of time.
Additionally, you can scan pages for broken links, generate reports and fix them in no time. Your visitors will be grateful since they will no longer end up on abandoned pages. Another thing worth considering is the exit confirmation feature, which allows you to warn users when they leave your website using external links.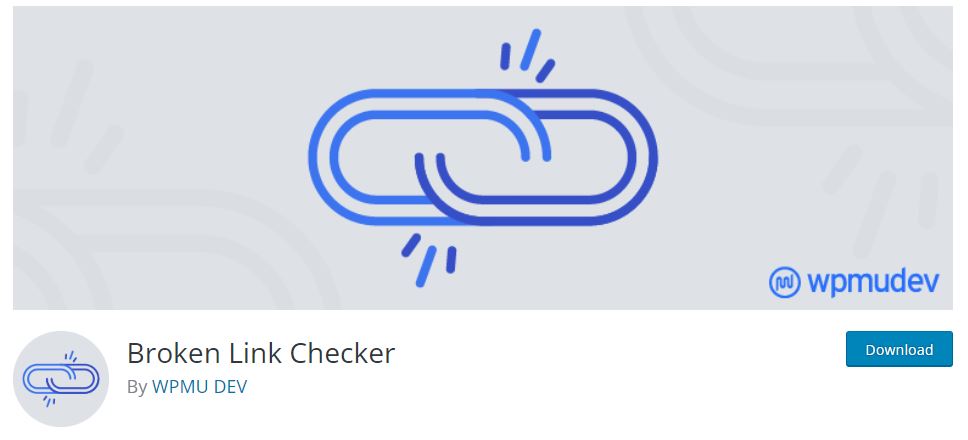 Next on our list is Broken Link Checker, a highly customizable plugin that allows you to control external and internal links in the content of your website. A very cool thing about this plugin is that it will notify you if it detects broken links.
You can receive such notification in your dashboard or email if you choose that option. This plugin is designed to "hide" broken links, which will stop search engines from following them.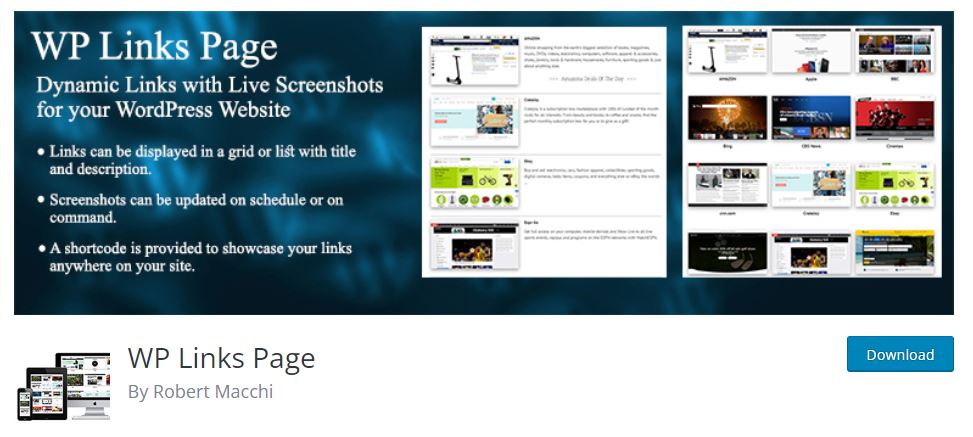 WP Links Page is a handy plugin if you need to display your links in a list. It allows you to upload images together with links. Afterward, you can generate shortcodes that you can use anywhere on your website.
If you want an up-to-date screenshot of the linked page, you can set it up to be done automatically daily, weekly, or monthly. You can also customize the link title that is visible to the users.
This plugin is probably a good choice if you need to create lists of links and display them on multiple pages of your website. You can control each list from one dashboard, and they are automatically updated on all of the pages!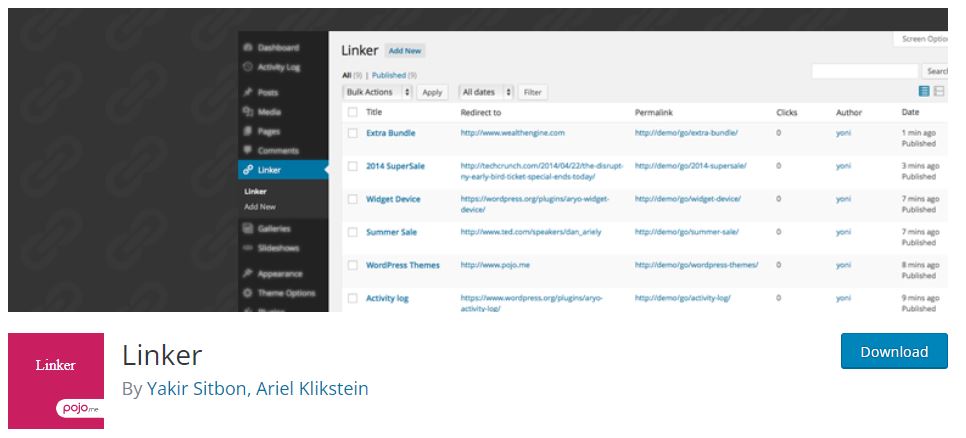 Having SEO-friendly links sometimes results in very long links. If you want to share these across social media or track affiliate visitors, you probably used some online link shortener tools.
Linker allows you to have your link shortener in the WordPress dashboard! It uses 301 redirects to redirect short and clean links to the targeted locations. You can also integrate Google Analytics if you want an in-depth view of who and how visits the links.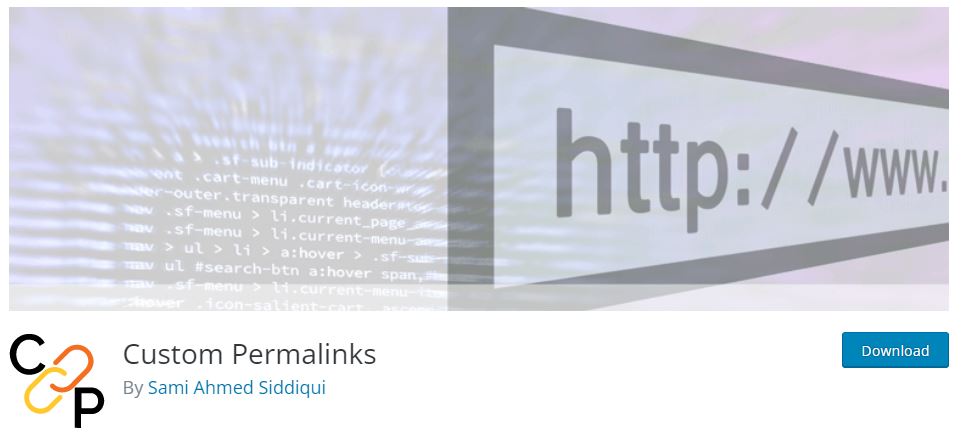 Last on our list is Custom Permalinks plugin that has similar functionality as Linker. It allows you to customize permalinks on your website while redirecting old permalinks to new addresses.
It is a great tool to have available if you want to achieve a specific link structure on your website. However, remember that it can consume a lot of your time since it doesn't allow rules for certain types of links, like some previously mentioned plugins.
It is probably not the best choice if you have a blog on which you regularly create posts and pages since all the link management must be done manually.
Conclusion
We covered the most useful plugins regarding general and specific use cases for link management. WP Links is a complete WordPress link management solution, regardless of your website niche or the way you want to shape your links.
Not only that it will increase the visual aspect of your website, which users will notice for sure, but it will save you a lot of time in the future that you would spend on setting tags and attributes since it is a fully automated, all-in-one solution.