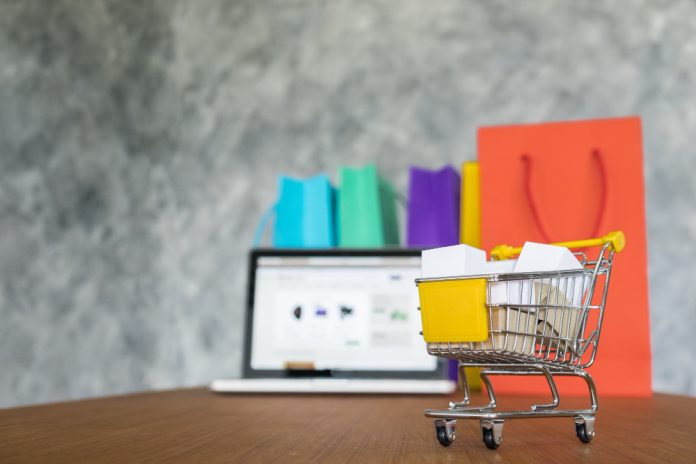 Modern shops rely heavily on WooCommerce since WooCommerce has transformed a great number of classic shops into successful and still-growing online stores. To enable customers to sit at home and order their favorite products is not a luxury but a necessity today.
One of the most time-consuming tasks for business owners lies in the calculation of varying shipping rates. Luckily nowadays, there are plugins that can tame the most complex combinations of conditions that modern shipping markets require. Due to the increased demand, many plugins appeared on the market with a simple goal: to help admins and managers handle the calculation of shipping rates for their products.
This article is dedicated to the best WooCommerce Shipping Plugins available this year.

The one that delivered the greatest results for WooCommerce and stood out among the others is called the WooCommerce Table Rate Shipping plugin. This plugin lets administrators or shop managers create a set of rules that will apply to specific combinations of shipping conditions.
What this plugin brings to the table is full control over the ways your shipping rates get handled. The first impressions that the WooCommerce Table Rate Shipping plugin will leave on you are the simplicity of use and user-friendly environment that ensures the top customer experience. Grouped features allow any user easy access to exactly what they need. It is important to note that the plugin developers focused on user experience; therefore, some options will not even show to you unless you really need them.
Along with increased accuracy, this plugin reflects a good user experience. Specific conditional customization is enabled, which makes Bundle Rate Shipping an easy task. Additionally, users can set shipping scenarios for large carriers like Royal Mail and even write a few words next to the role, which contributes to the clarity of use, so you never make a mistake about the rules applied.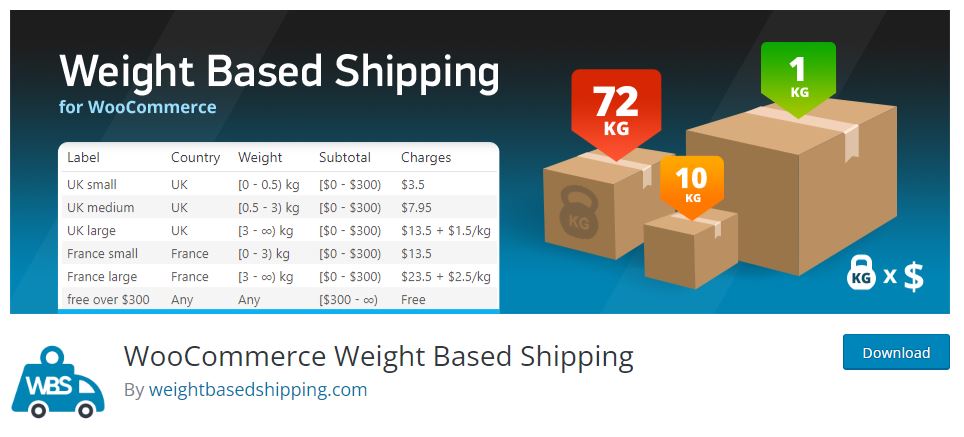 WooCommerce Weight Based Shipping stands for a flexible and simple shipping method for WooCommerce that uses the order weight to determine the shipping price. Weight is not the only parameter available. This plugin lets you choose more than one parameter to set multiple rules depending on the condition. It will let you create shipping rules based on weight, subtotal, and destination.
Note that every rule can be configured, so the price remains constant, or that it grows based on the weight calculated in the cart, or both – whatever works better for your customers.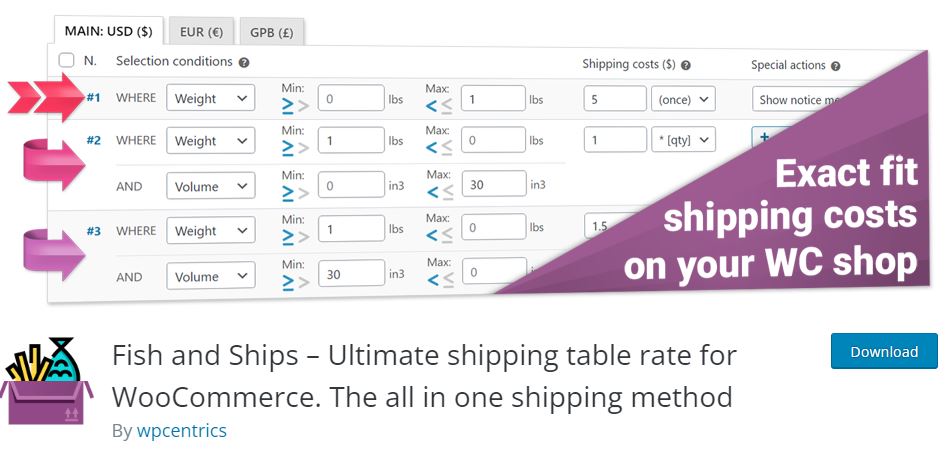 Another simple-to-use and easy-to-understand conditional shipping method for WooCommerce is Fish and Ships. Fish and Ships will let you set up different shipping rates based on parameters like weight, price, volume, category, etc. Some innovative features are available, such as configuring conditional local pick up, a flat rate, or others.
This table-rate-based method allows users to avoid the loss of costs while increasing sales with easily understandable table rate costs. It comes with several conditional options you might use, and the conditional rules can be set based on product quantity inside the cart, dimensions, price, weight, tag, volume, and or category.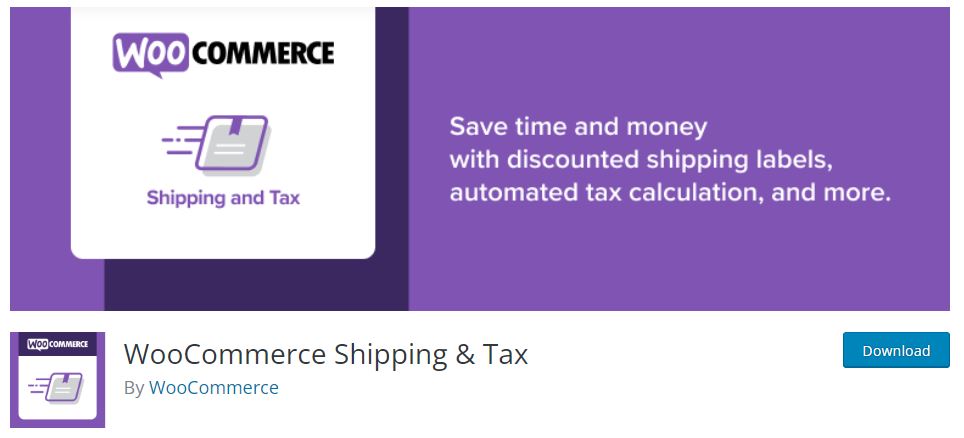 WooCommerce Shipping & Tax brings the basic eCommerce features such as shipping to your WordPress. Not only does it save your shop's hosting, this plugin further contributes to the stability and speed of your store. It relieves your website's infrastructure by hosting on Automattic's infrastructure.
In order to use the basic features that come with WooCommerce Shipping & Tax, simply go ahead, download, install and activate the plugin. Once released, the upcoming features will be available straight in WooCommerce, which makes things significantly simpler.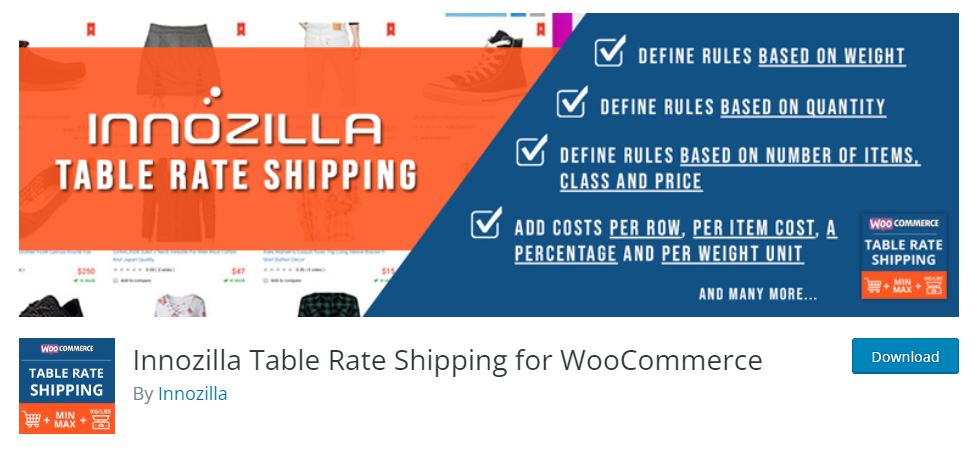 Another WooCommerce extension that allows fixing multiple shipping rates based on parameters such as weight, price, and/or item count. The rules are easy to define and set, and you can rule by quantity, weight, class, priorities, calculation type, shipping label, etc.
A lot of rules and conditions can be made and applied with this plugin. It lets you add the rule according to the specific shipping needs your products might have.
Conclusion
There is no doubt that WooCommerce has changed the game of online shopping, shipping, and delivery. We discussed several alternatives to WooCommerce Table Rate Shipping, which turned out to be the best option for those who want visible improvements in calculations of shipping rates for products.
For those who pursue this one, there is a great plugin WooCommerce Order Export that will give you a hand with exporting any data you need, reorder columns, or even set up multiple automatic exports. On top of that, WooCommerce Order Export will let you deliver weekly, monthly, and yearly to your staff, managers, accountants, etc.