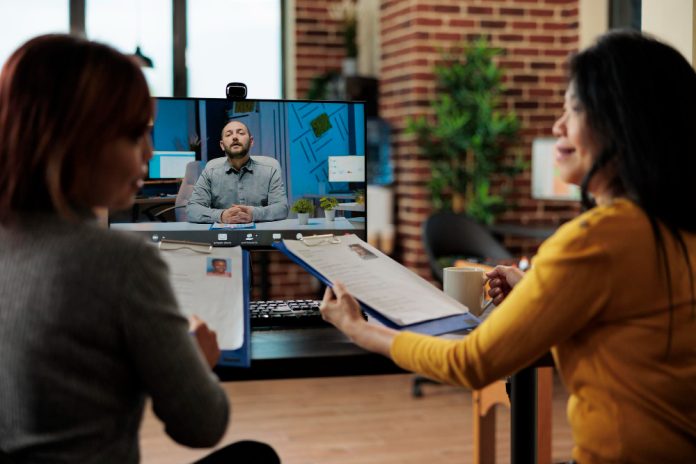 The last few years have taught us a couple of important lessons. One of them is that online work can easily replace in-person offices. From task management to conferences, everything can be facilitated online.
That meant companies could cut down office expenses while maintaining or even increasing productivity. This situation is all well and good if you have a consistent workforce that you can deal with. But if you need to hire new employees, you'll find that most online productivity tools focus on people that are already there as opposed to potential recruits.
That's where online interview tools and job interview tips really come in handy, as you can use them for your recruiting campaigns, employment interviews, and consultation sessions. By having a specialized tool for online interviews, you avoid potential security issues of allowing strangers into your online workspace. And you're also gaining an enhanced interviewing experience as generic video conferencing tools tend to be simplistic and lacking in features.
To help you find the best employees possible, here are the best online interview tools currently available.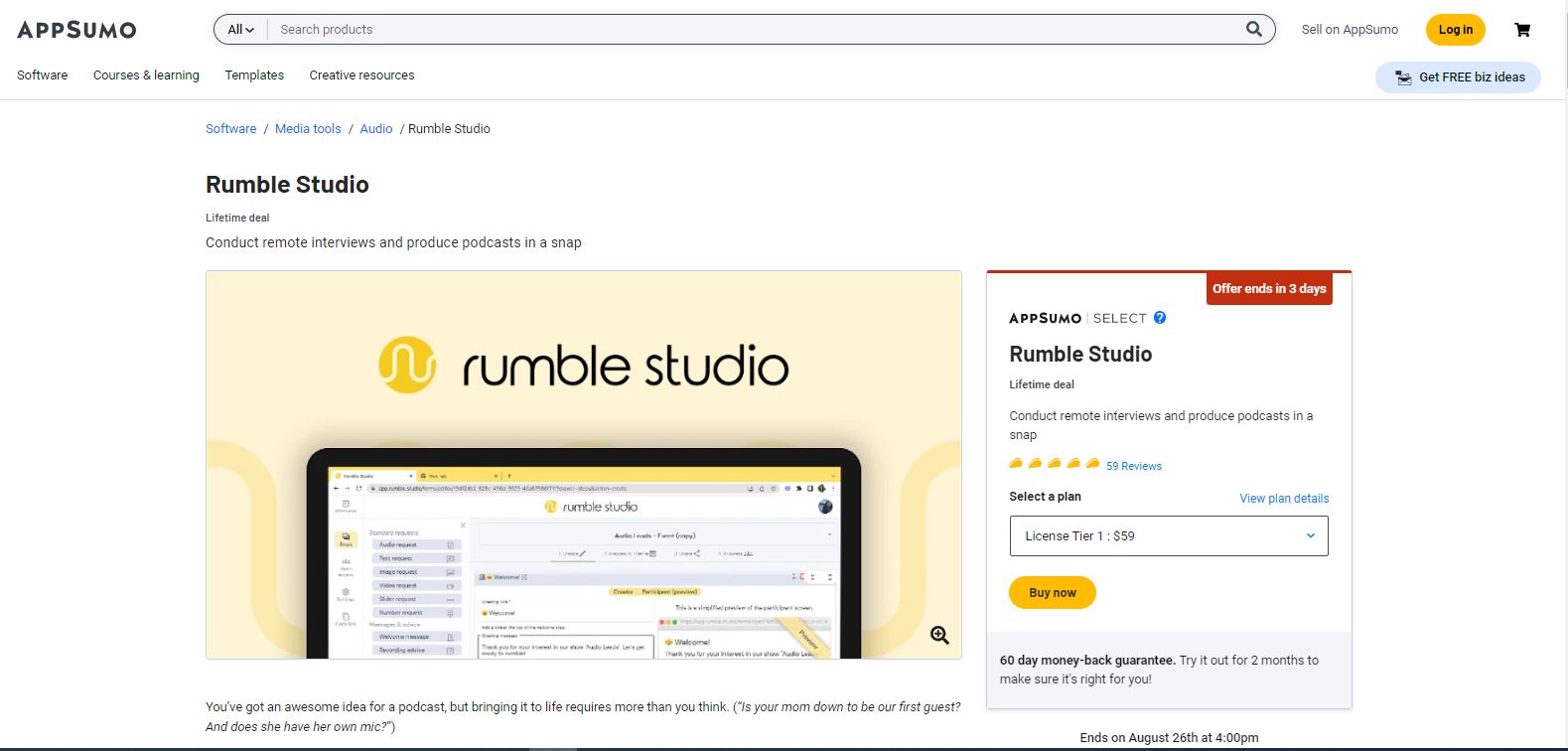 At the forefront stands Rumble Studio with its in-depth video call creator. You can quickly create interview templates from which you can quickly and efficiently interview potential employees.
Having an interview template means you'll be able to fairly judge applicants as they all start the interview from the same position. Such a feature is quite hallowed these days as it further promotes equality in the job market.
Furthermore, Rumble Studio also has high-quality audio and video exports, meaning that you can keep records of your interviews. This allows you to analyze both the applicants and yourself to further enhance your online interviews. And the best part of it all is that there's no coding needed for this tool.
Oftentimes online tool creators fall for the trap of knowledge bias, thus creating a barrier between the creator and the end user. But Rumble Studio is incredibly easy to use and can be used for a multitude of purposes.
From podcasts to job interviews, as long as you need to talk to another person, Rumble Studio has got you covered. And as an added bonus, this tool has specialized features precisely for podcast users, with free jingles, voice training resources, unlimited transcriptions, and more.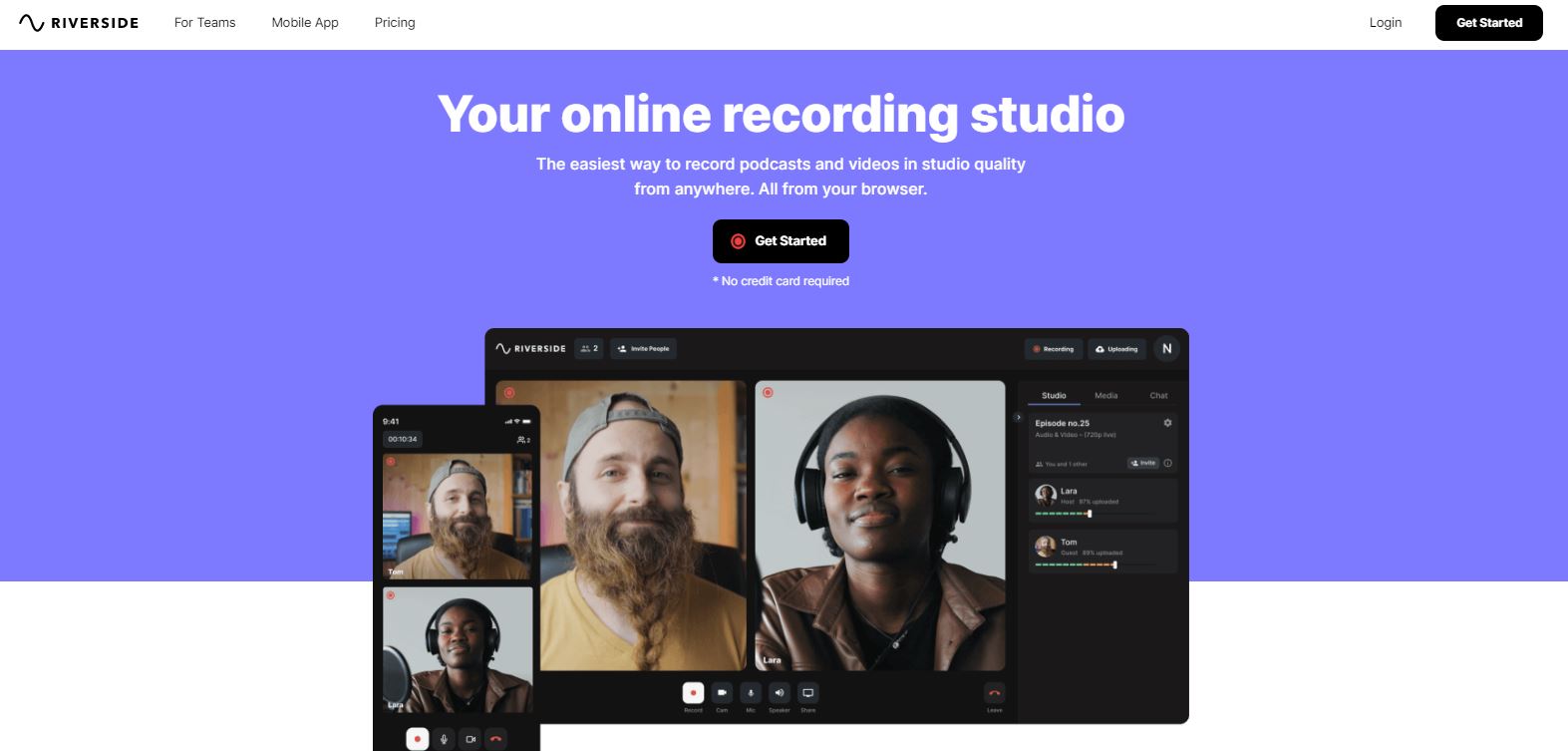 If you're looking for crystal clear audio and crisp video output, look no further than Riverside.fm. This tool allows you to locally record footage with up to 4k resolution.
This means that if you're looking to promote yourself as a high-end interviewing platform, Riverside.fm guarantees that you have the most professional footage possible. With that in mind, you'll also need crisp audio to support your venture, and Riverside.fm has you covered.
With impressive local uncompressed audio, you'll be able to easily create crystal clear podcasts. Another great feature this tool offers is the continuous upload of backups. That way, you'll never have to worry about crashes, bugs, and glitches during your recording.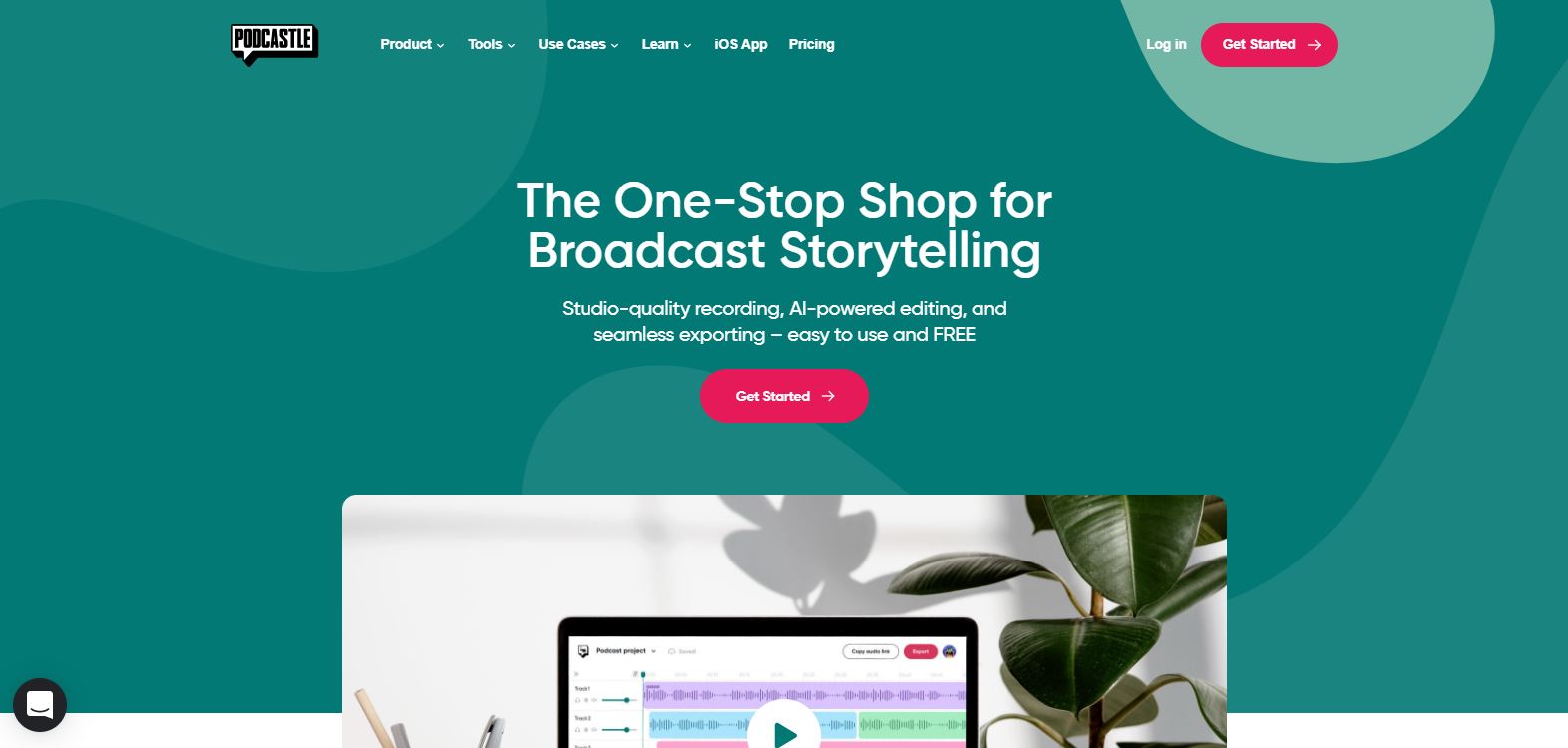 When it comes to interviewing recording tools, less is more, especially if you're just starting out. That's why Podcastle has all the necessary tools you need in one place.
This can be especially helpful for newcomers as they can skip the juggling between the recording, editing, and uploading tools. You can record your podcast with studio-level quality while keeping your job simple and easy.
Podcastle offers a multitude of features such as instant audio transcription, a text-to-speech device, and even professional noise cancellation features. With these features, newcomers can more easily learn the tools of the trade and mask small learning mistakes.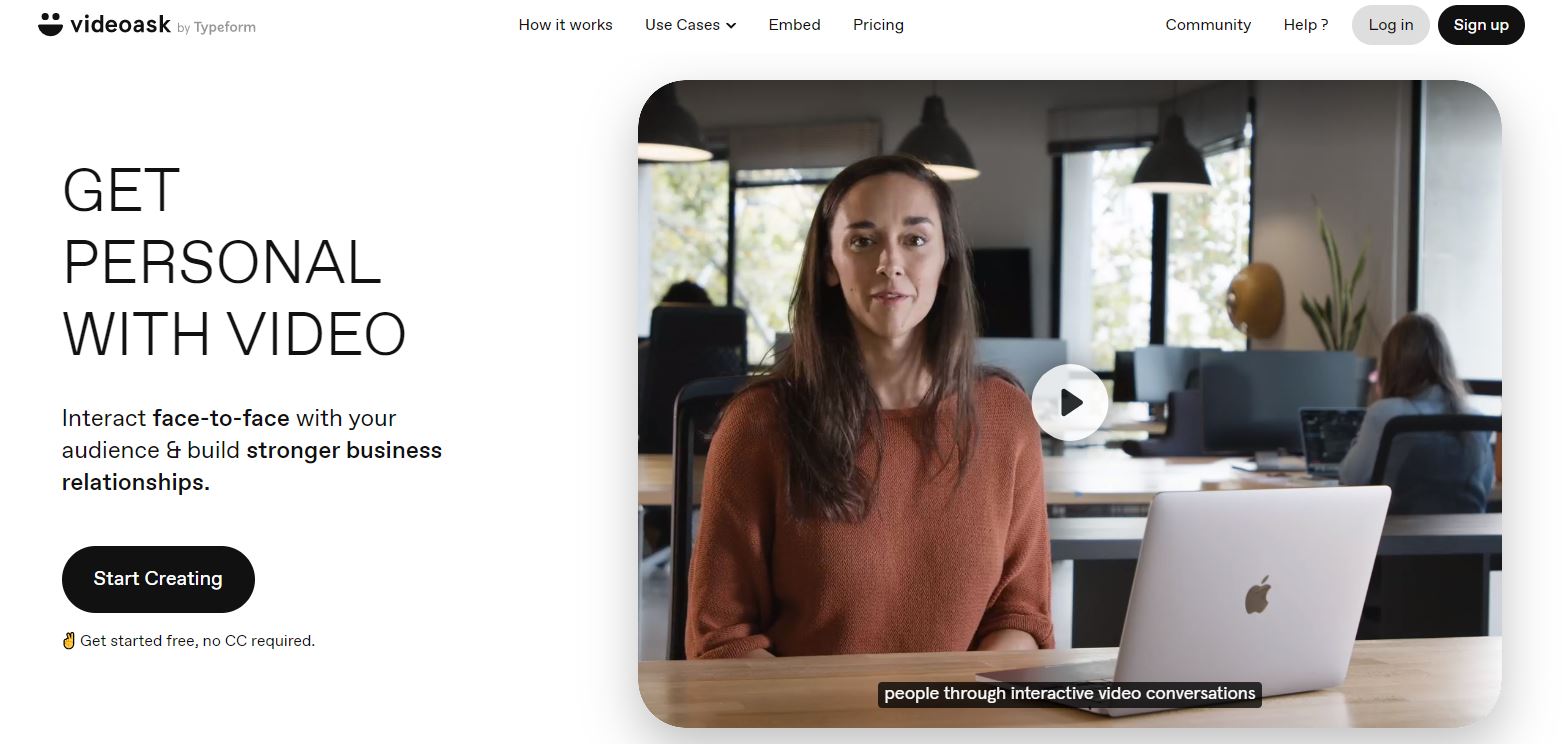 No matter if you're running a business or trying to break out on the podcast scene, you need to interact with people face-to-face. VideoAsk presents a perfect platform for such endeavors.
It allows you to create videos that directly address your audience, and it even allows them to respond. With each video you make, you're presented with an option for a response. Here you'll choose if you want your audience to respond to you with text or audio.
From there, you'll be able to build a plethora of responses through which you can further bolster your market research, podcast topics, and Q&A sections. VideoAsk allows you to create interactive websites with minimal effort while improving your user experience immensely.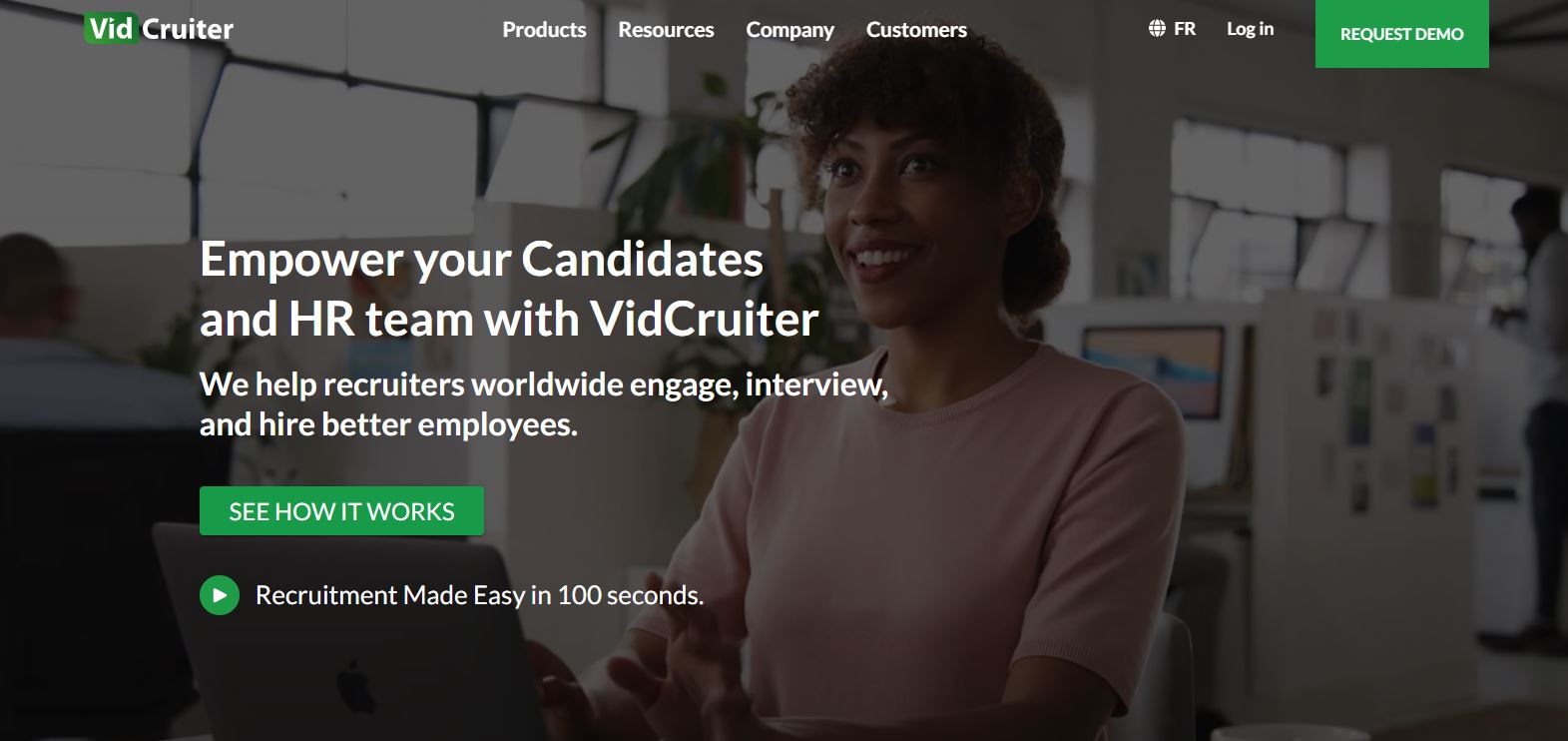 And if you're looking for a more professionally inclined interviewing tool, try VidCruiter. This tool allows customization and specialization of your interviews, making it perfect for large companies that are looking for multiple roles.
From pre-recording to live interviews, VidCruiter can help you through every part of the job interview. You can even automate referencing so that you can focus more on direct contact with the applicant. By automating parts of the interview, you could create an efficient hiring system that focuses on productivity rather than subjective goals.
Conclusion
In the end, the best way to look for tools to assist your online interviewing efforts is to look at their overall features. And in that category, Rumble Studio has no match.
With its recording and editing tools, it can allow even amateurs to create podcasts and interviews. And since it produces such high-quality footage, there's really no reason not to get it.