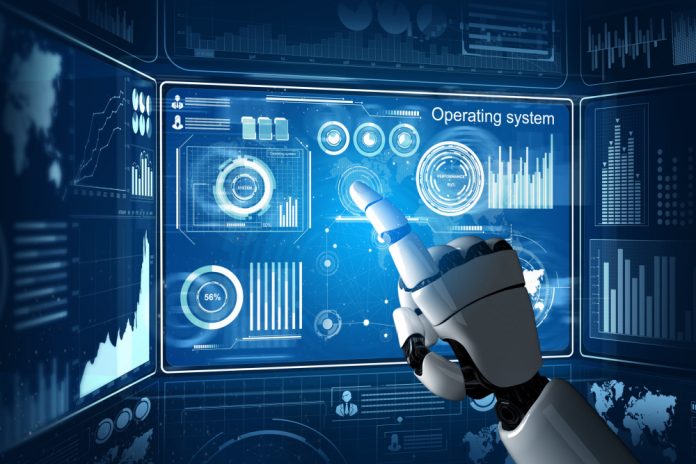 If you work in digital marketing or e-commerce, you've probably heard of market research. Among other things, taking a deep dive into your competitors' data is one of the main focuses of market research.
If you want to run a successful online business, you must first consider what makes other businesses in your niche successful. The easiest method to learn is to scrape their websites for the information you can utilize to enhance your websites, such as prices, shipping costs, and other relevant data.
Scraping websites, on the other hand, is a time-consuming and difficult process. If you've ever done it manually, you'll know that gathering and storing all of the required data can take hours. Fortunately, you can train a robot to do all of this tedious work for you in a matter of minutes. Let's take a look at Browse AI and see how you can train it to scrape up to a thousand websites in just a few clicks!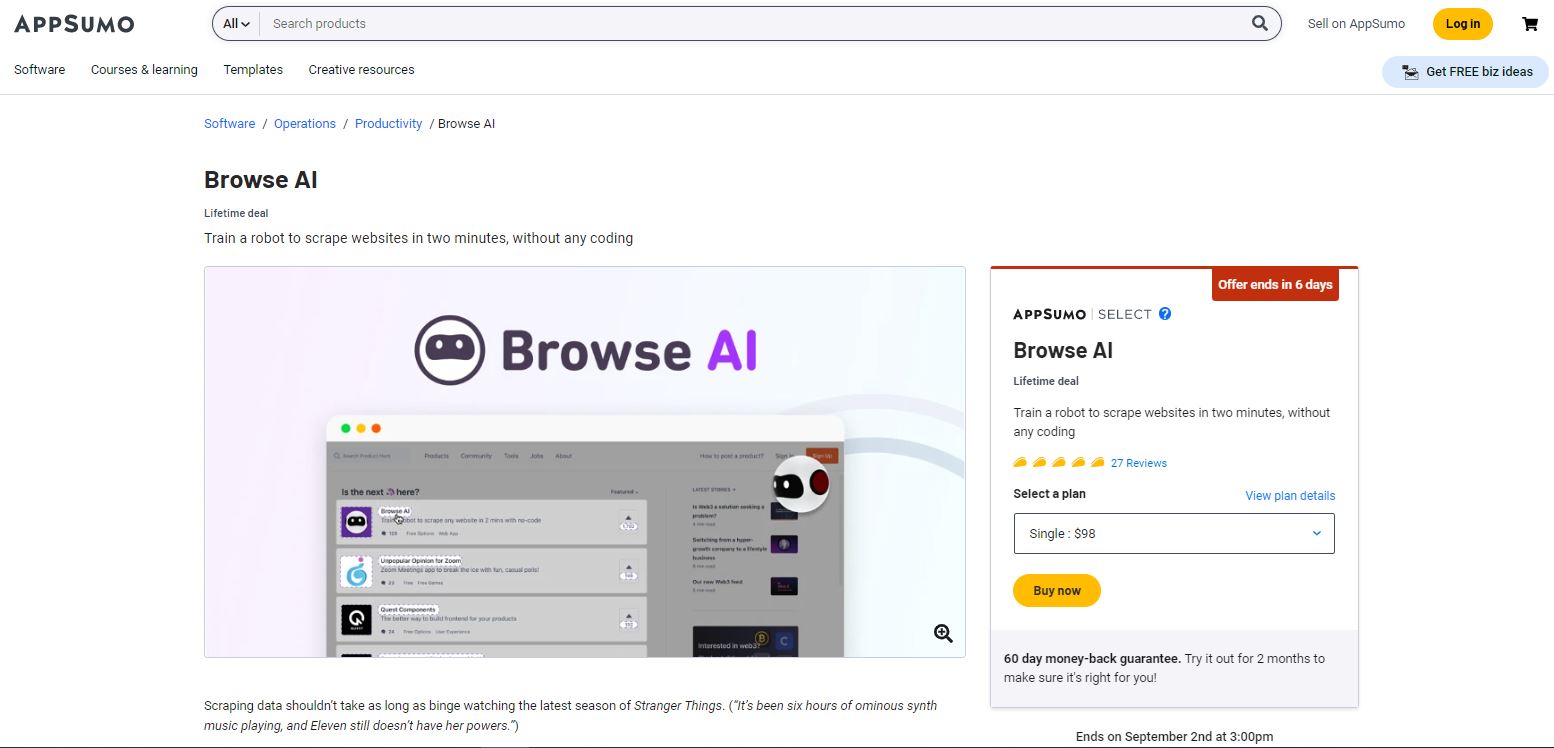 No-Code Website Scraper
Don't worry if you're wondering how you're supposed to teach an AI to do something if you don't know how to code. Browse AI is a no-code tool that anyone can use because it all boils down to a few clicks.
After you've installed the robot, all you have to do is navigate to a website of interest, click on the robot button in the upper right corner, and then simply click on the segments of the website you want the plugin to learn. Once you've selected everything you want to know about, Browse AI saves this information and learns how to behave on websites with similar layouts using pattern recognition.
Teach the Robot
Once you've taught Browse AI what information you're looking for on a website, the robot monitors it in the background and downloads all the data to a spreadsheet, which is then synced with Google Sheets. This saves you a lot of time that you would otherwise spend scraping, storing, and analyzing data for changes.
Another useful feature of this tool is the ability to set an email reminder to notify you of any significant changes made to a website that the robot is currently monitoring.
Automate the Entire Process
Another cool feature of this robot is its incredible speed. Browse AI can handle 1000 different tasks at once, and all you have to do is sit back, relax, and wait for it to finish. You'll need to upload a CSV of your input parameters or use integrations like Zapier to create this bulk run.
Because of the ability to use integrations, you can completely automate the competitor analysis process. The only thing Browse AI can't do on its own is teaching itself what to do; that's your job, but thankfully, it's not a difficult one.
Manage Everything From One Place
Once Browse AI has completed all of the necessary tasks, you can then extract all of the newly discovered data into an infinite number of other tools and customer relationship management apps. Browse AI also includes native integration with Google Sheets, so you won't have to leave the plugin to check and organize received data.
Oh, and also, you can run all of these tasks on a schedule. This allows you to monitor websites at specific times of the day, week, or month.
Other Features
Now that we've gone over the main features of this fast-learning website scraper let's take a look at what you can expect if you buy one of Browse AI's plans. Browse AI, like most similar tools, is GDPR compliant and provides lifetime access to all of its features.
It's worth noting that each extracted record costs one credit, and premium websites cost twenty credits per task. You can currently get 2,500 credits with the Single plan (a one-time purchase of $98) and 7,500 credits with the Multiple plans (a one-time purchase of $294).

All plans include concurrent task executions, one-hour checks, and a 40-day retention period. Since there is a 60-day money-back guarantee, now is your chance to give it a try for a few months and see how it goes.
Conclusion
Even though the use of AI tools continues to raise ethical concerns, there is no denying their efficiency and assistance in data analysis. Tools like Browse AI are the future of time management.
Instead of wasting countless hours repeating the same tedious task, you can direct your efforts somewhere your creativity and skills can truly shine. Leave dull and time-consuming tasks to a machine that is specifically designed to do the job faster and more efficiently.
It is becoming much easier to filter and process information using AI, and given how far AI has come in such a short period of time, we can only speculate on what it will become 20 years down the line. One thing we are almost certain of: it will save us a lot of time.