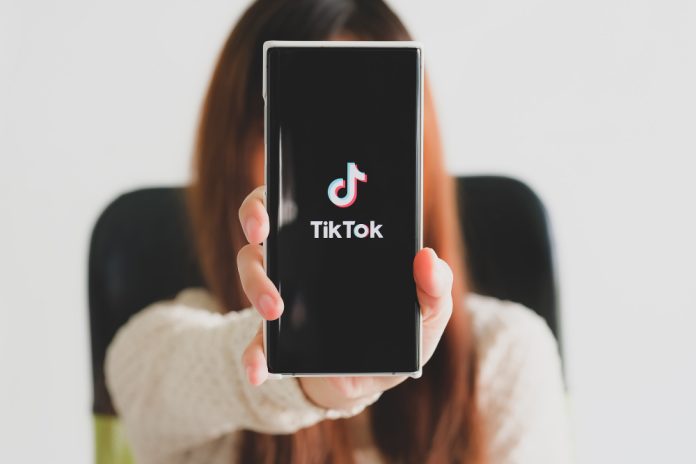 Unless you've been living under a rock, you've probably heard of TikTok and how quickly it established itself among mainstream social media channels. It should come as no surprise that an increasing number of businesses are focusing their marketing efforts on this platform, which has over 1 billion active monthly users.
But how do you get started with Tik Tok? How do you expand your audience and create high-quality content that ends up on someone's "For You" page?
Let's find out by diving into our top 6 TikTok marketing tools and seeing how each of them can help you gain thousands, if not millions, of followers!
1. Learn How To Reach Millions & Make 6 Figures With TikTok!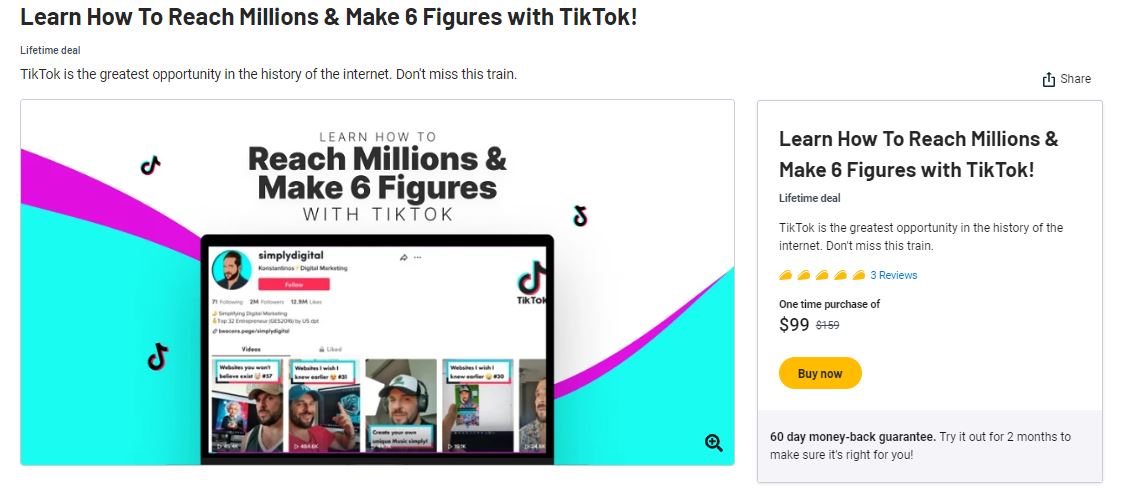 If running a profitable TikTok page is just an idea you're too afraid to put into action, you need to check this out. The creator of @simplydigital on TikTok, who has 2 million followers, is bringing you a course called "Learn How To Reach Millions & Make 6 Figures With TikTok" to aid those just starting out.
It's jam-packed with useful information on how to create content that can go viral anywhere in the world, how to earn money quickly, and other useful hacks and TikTok tips on how to grow your audience. For $99, you get access to 3.5 hours of video instructions, personalized feedback on your account from Konstantinos (@simplydigital), and access to all future uploaded videos!
2. Hootsuite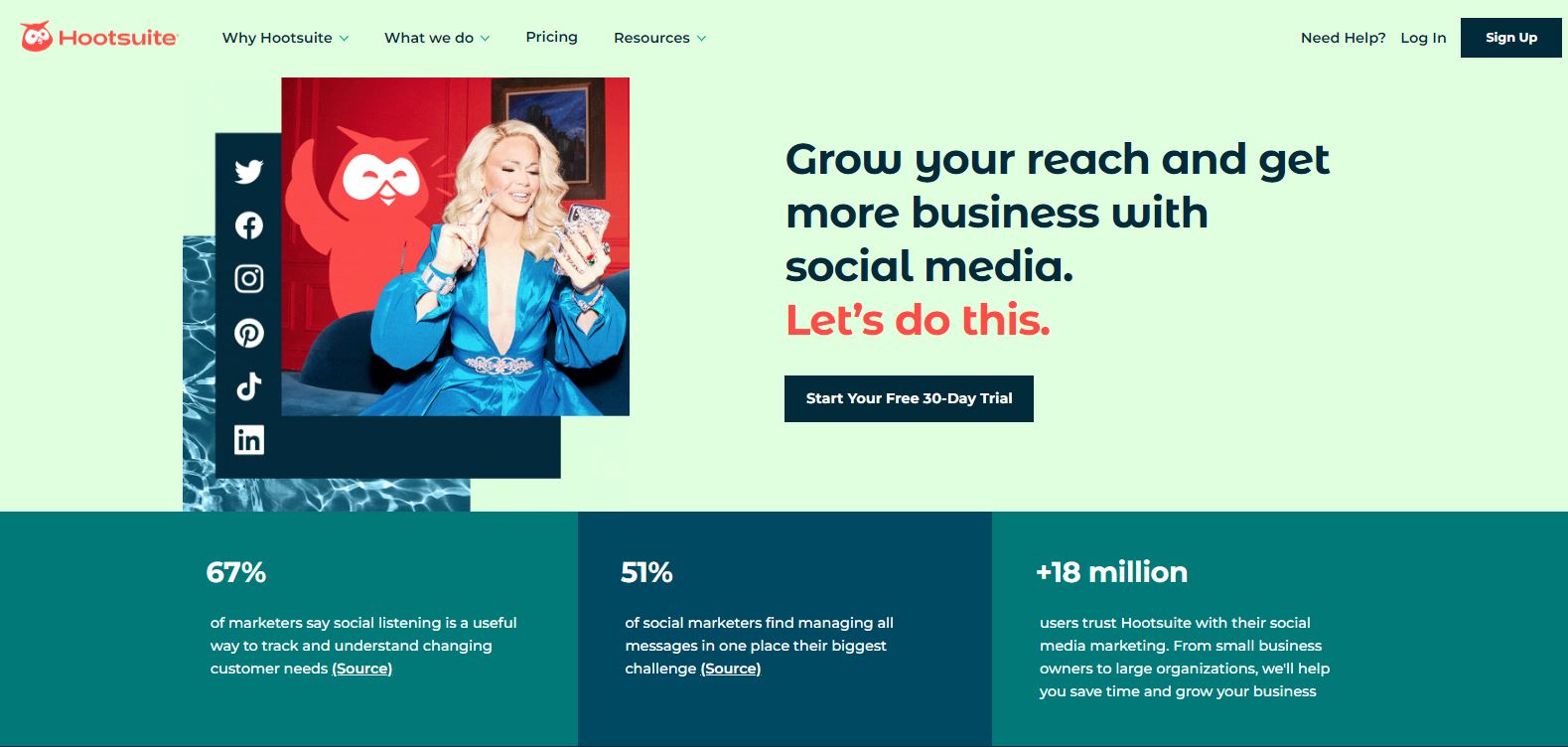 When it comes to scheduling your material, there are a few factors to consider. Keep your uploads on schedule because consistency is one of the key elements in ensuring that your brand is regarded as trustworthy. If you don't have time to think about when your next video will go live, tools like Hootsuite are designed to help. Hootsuite will make sure that your posts go live on time, even if you schedule them weeks, months, or even years in advance.
What's more, this tool provides you with access to a centralized dashboard from which you can directly respond to comments, review your success on the platform, and receive feedback on when is the best time to post.
3. Iconosquare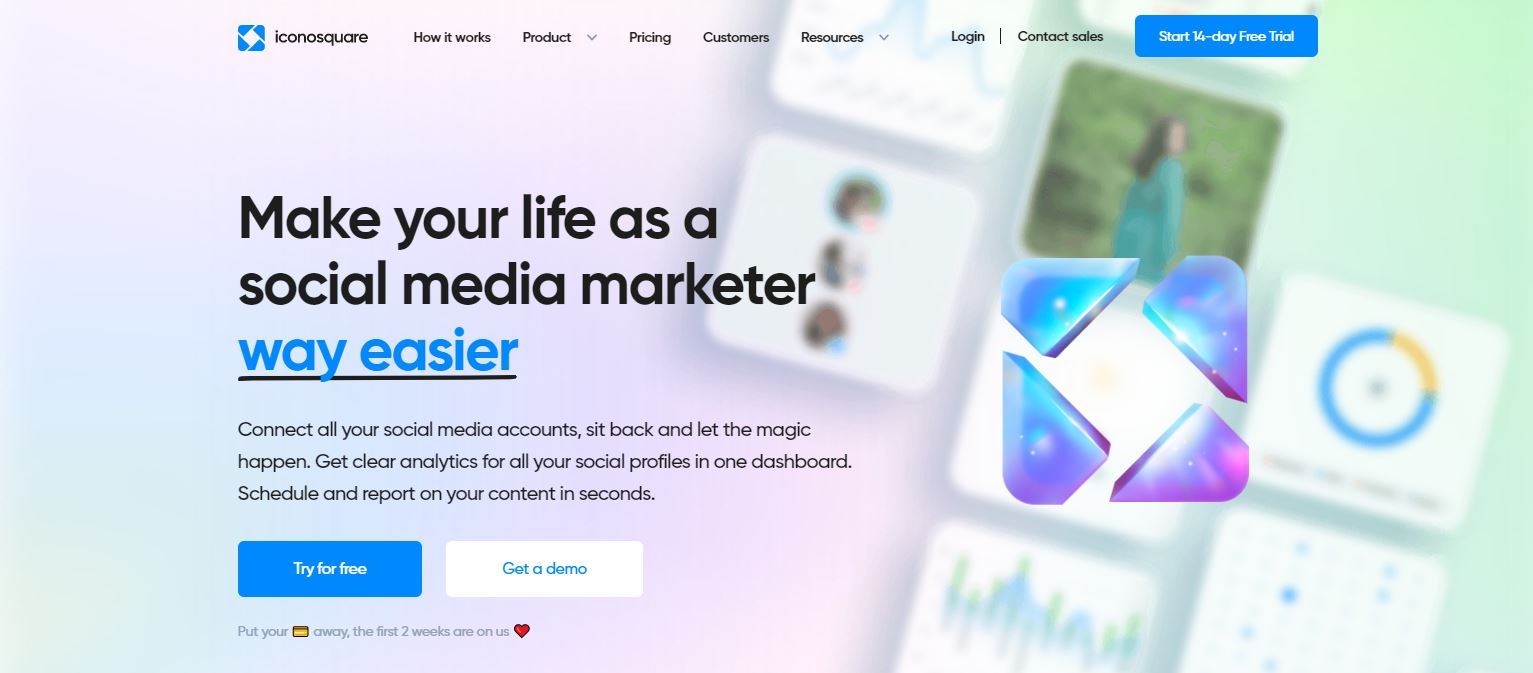 Iconosquare is a good option to consider if you want to schedule and track your analytics from a single location. Connect this tool to every social media account you have to get a comprehensive understanding of how you're performing on each platform.
Aside from detailed analytics reports, Iconosquare allows you to schedule all of your posts and make data-driven decisions about when to post your next short video. It's a great way to keep track of which platform you are performing better on, as well as why there is a difference in the first place and how to correct it.
4. HashtagsforLikes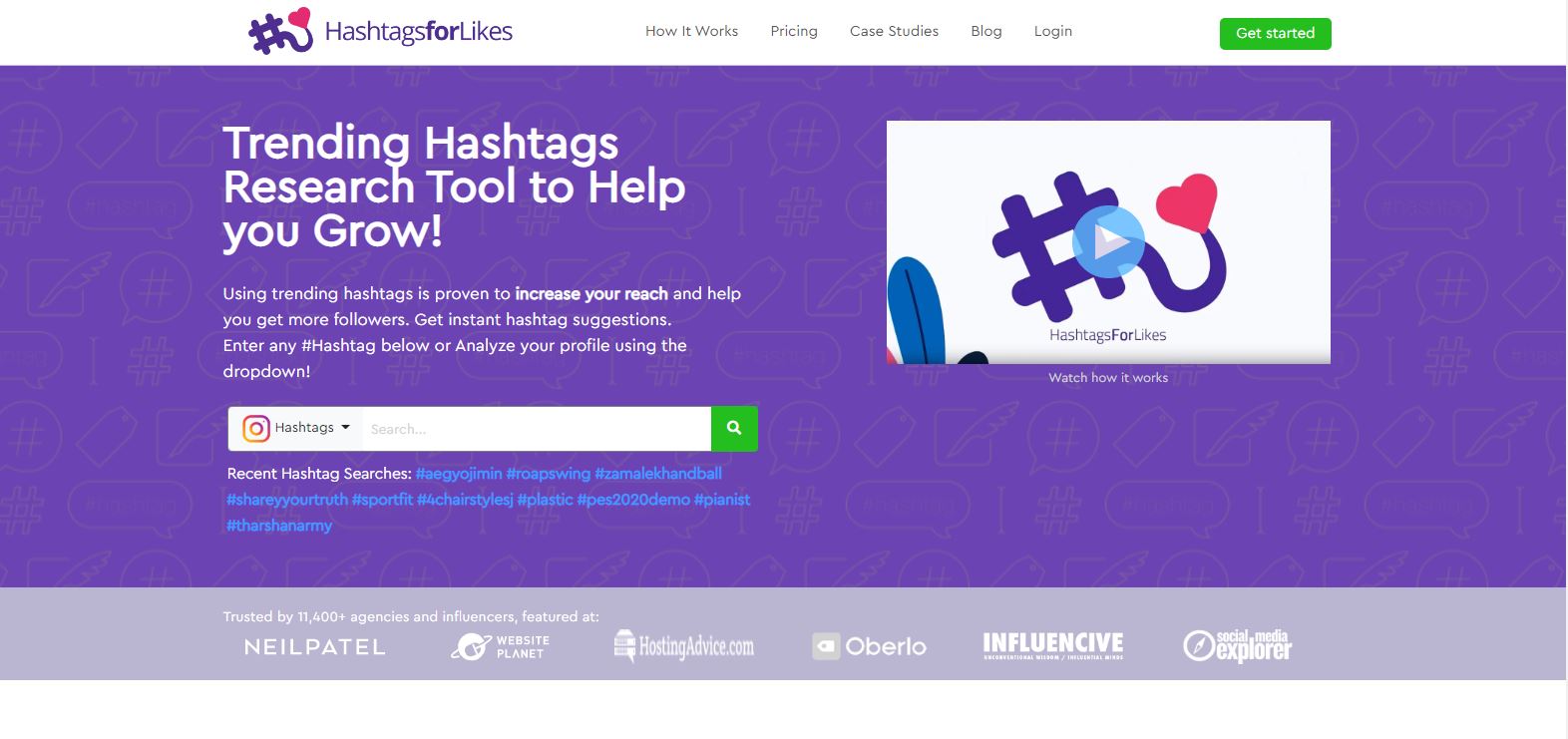 The HashtagsforLikes tool is self-explanatory; it was created to assist you in finding relevant and trending hashtags to use to increase your visibility on TikTok. It continuously monitors and reports live TikTok stats, tracks viral hashtags, and provides insight and tips on which hashtags are relevant to your product, as well as which of them will propel you and push you to the front page.
Because the virality of your content has a significant impact on how successful you are on TikTok, use hashtags for likes to plan and implement hashtag marketing campaigns. What exactly are you waiting for? Grow your audience and your engagement today!
5. TrendTok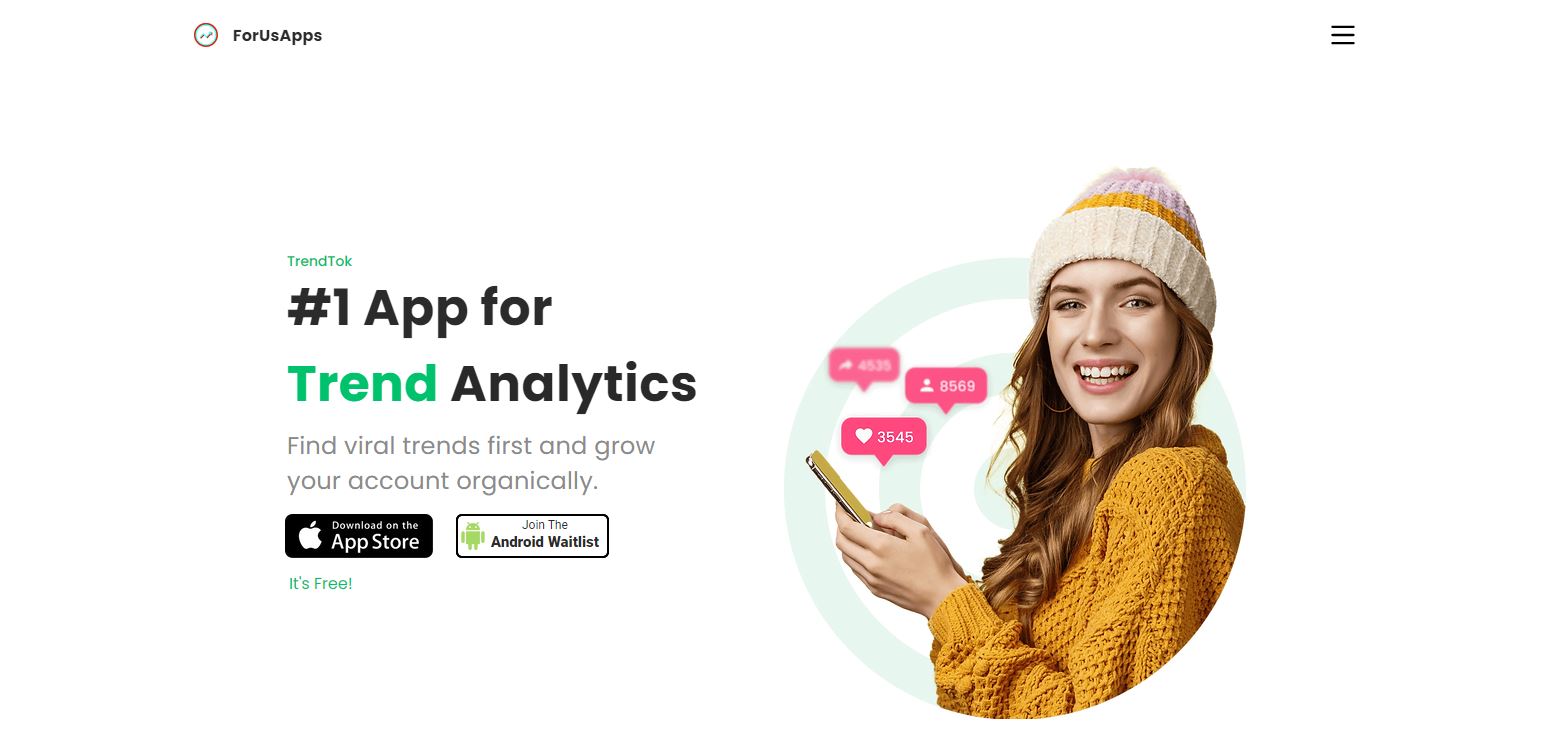 We had to talk about AI-powered tools eventually, and TrendTok is one of them. TrendTok predicts what the next TikTok trend will be in your area by collecting and analyzing data from various locations relevant to your business and promptly invites you to jump on the trend train early on.
You know what they say about the early bird getting the worm. The best part about this absolute beast of a tool is that you can customize and narrow down your trend search. Don't just jump on any trend; find something that is relevant to your business! After all, one of the key things TikTok users value is authenticity, so stay true to yourself at all times!
6. Upfluence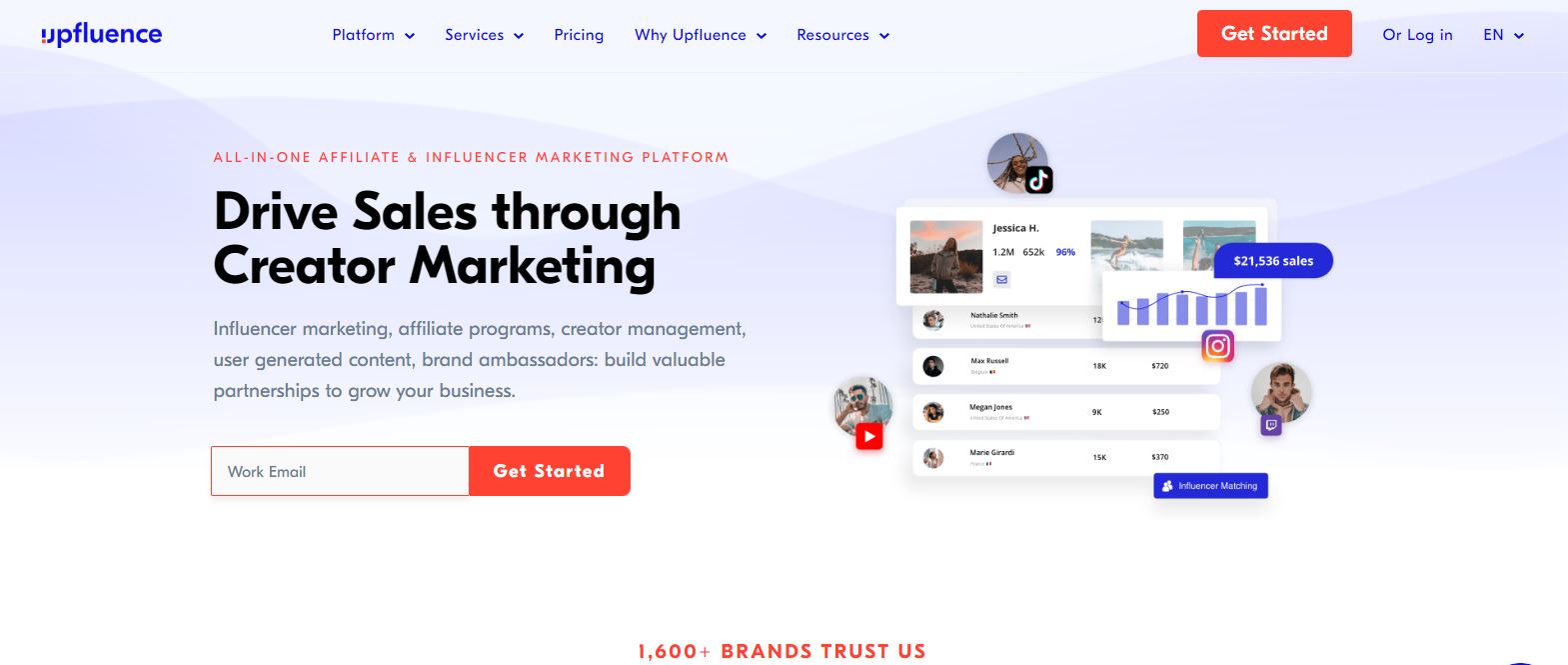 Finally, you may want to consider expanding your TikTok network and possibly collaborating with some brand ambassadors and influencers in the future to promote your brand. How do you even begin your search for the right person to collaborate with?
Upfluence conducts data-driven research to identify the best matches for your brand and then connects you by sending bulk emails to kickstart the conversation! It also aids in the creation and organization of campaigns, which aids in the recruitment of influencers to promote your business! Stop wasting time scrolling through the platform and reaching out to overbooked creators; instead, let Upfluence do it for you. Mark our words: your revenue will only rise from here.